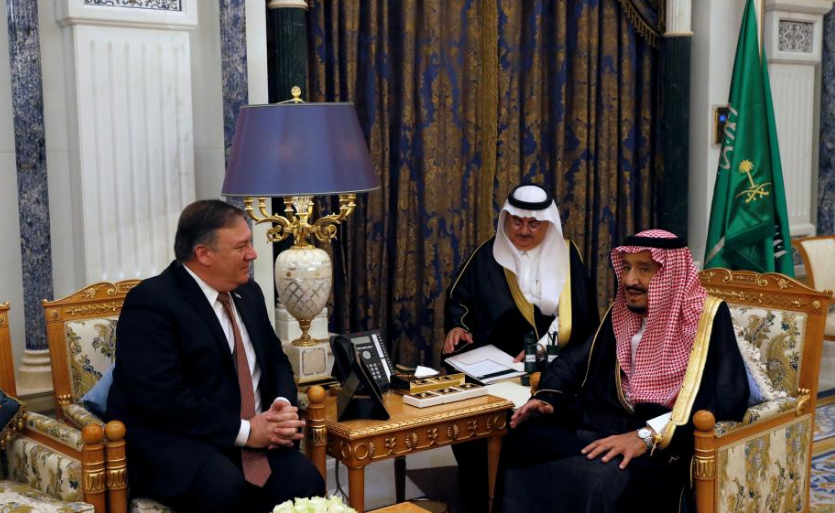 RIYADH/ISTANBUL (Reuters) – US Secretary of State Mike Pompeo met Saudi Arabia's King Salman on Tuesday to discuss the disappearance of Saudi journalist Jamal Khashoggi, as Turkish police prepared to search the Saudi consul's residence in Istanbul in a widening probe.
Khashoggi, a US resident and leading critic of the Saudi crown prince, vanished after entering the consulate on Oct. 2. Turkish officials say they believe he was murdered there and his body removed, which the Saudis strongly deny.
President Donald Trump, who dispatched Pompeo to Riyadh amid strained ties with the key ally, has speculated that "rogue killers" may be responsible after speaking with King Salman.
After talks with the king, Pompeo met Foreign Minister Adel al-Jubeir and will have dinner with Crown Prince Mohammed bin Salman. He may go on to Turkey.
Overnight, Turkish crime scene investigators entered the Saudi consulate in Istanbul, the last place Khashoggi was seen before vanishing, for the first time and searched the premises for over nine hours, Reuters witnesses said.
A Turkish foreign ministry source said the police would search the consulate again on Tuesday as well as the consul's residence, which Turkish television has previously reported could be linked to Khashoggi's disappearance.
The case has provoked an international outcry against the world's top oil exporter, with media and business executives pulling out of an investment conference next week.