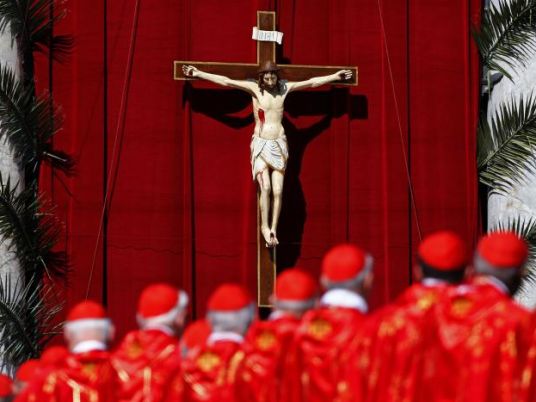 Pope Francis prayed Saturday for the Coptic Christians killed a day earlier in Egypt by Islamic extremists, saying that there are more Christian martyrs today than in ancient times.
During a meeting with clergy in the Italian port city of Genoa, Francis urged them to pray "for our brothers the Egyptian Copts, who were killed because they did not want to renounce their faith."
"Let's not forget that today there are more Christian martyrs than in ancient times, than in the early day times of the church," Francis told bishops, priests and nuns gathered in the Cathedral of San Lorenzo.
Twenty-nine people died in the attack Friday on Christians traveling to a monastery south of Cairo. The attack, which took place on the eve of the holy Muslim month of Ramadan, was the fourth to target Egypt's Christian minority since December.
The Egyptian Cabinet says 13 victims wounded in the attack remain hospitalized.
Egypt's President Abdel-Fattah el-Sissi blamed the attack on suspected Islamic State group extremists in Libya.
After Francis visited Egypt last month, IS vowed to escalate attacks against Christians and urged Muslims to steer clear of Christian gatherings and Western embassies.