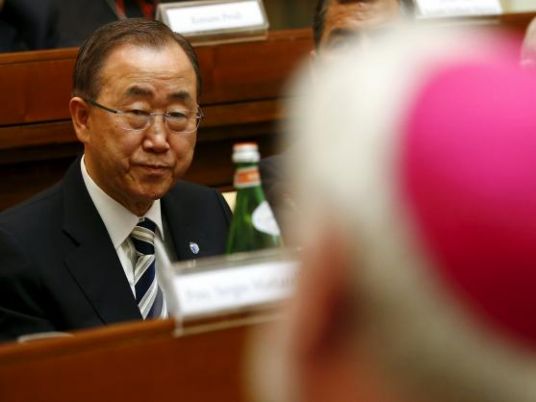 Pope Francis' trip to Egypt this month is expected to go on as planned despite twin attacks on Coptic churches that killed 44 people and injured more than 150 during Palm Sunday celebrations, Vatican officials said on Monday.
"There is no doubt the Holy Father will maintain his offer to go to Egypt on April 28 and 29," Monsignor Angelo Becciu, the third most important figure in the Vatican, said in an interview published in the Italian daily Corriere della Sera on Monday.
"What happened caused disorder and tremendous suffering, but it cannot stop the pope's mission of peace," he said.
Monsignor Becciu, who will travel to Egypt with the Pontiff, said Egypt has assured them that everything will go as smoothy as possible. "We will go confidently," he said.
Sunday's attacks, carried out by two suicide bombers, were the deadliest attacks Egypt's Christian community has seen for years.
The Islamic State militant group, whose affiliate Sinai Province is waging an insurgency against the Egyptian state, claimed the April 9 bombings that targeted Christians celebrating the beginning of Easter week. IS claimed responsibility for the attacks via its Amaaq news agency, saying that "a covert cell" carried out the two bombings at churches in Tanta, north of Cairo, and in the Mediterranean city of Alexandria.
The bombings pushed Egyptian President Abdel Fattah el-Sisi to impose a three-month state of emergency and call for increased security at key installations.
After the attacks, Pope Francis sent his "deep condolences" to Coptic Pope Tawadros II. He called on God to "convert the hearts of those who spread terror, violence and death, and also the hearts of those who make, and traffic in, weapons."
The pope is visiting Cairo on April 28 and 29 at the invitation of Pope Tawadros II and the grand imam of al-Azhar mosque, Sheikh Ahmed Mohamed el-Tayeb, as well as Catholic bishops and the Egyptian government.
Pope Francis will become the second Roman Catholic pope to visit Egypt, following John Paul II's historic trip in February 2000. The Vatican's slogan for the trip is "Pope of peace in Egypt of peace".
(Photo credit: Vatican Radio)