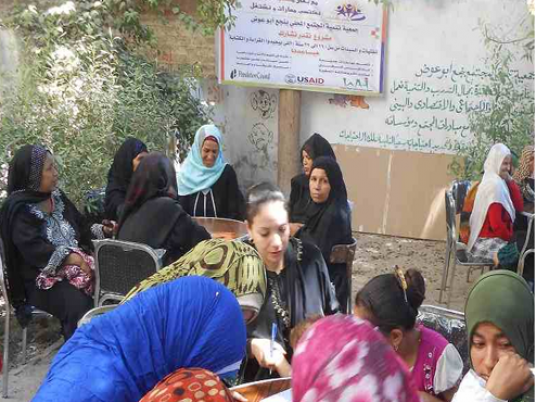 Population Council's Egypt office will host on Tuesday the final dissemination conference of 'Neqdar Nesharek'- Arabic for "We Can Participate" program, which promotes to social and economic empowerment of women in Upper Egypt.
Each of Azziza Youssef, head of Social Care and Development Sector, representatives of the Ministry of Local Development, Ministry of Trade and Industry, USAID, governmental and non-governmental organizations and others will attend the conference, which is sponsored by Social Solidarity Minister Ghada Wali.
Funded by the United States Agency for International Development (USAID), the program was first established in September 2011 in partnership with three local NGOs and community development associations. It targeted economic empowerment of 4500 women between 16-29 years old at 30 villages of three provinces of Fayyoum, Qena and Sohag through providing them with business skills that qualifies them join existing business or start new one. It also offers women with life skills and civic engagement training so they become social community members.
Khaled El-Sayed, Neqdar Program manager, said the program faced considerable challenges in promoting women's economic participation in Upper Egypt, hinting to the conservative traditions existing there. "However, by working closely with those communities we were able to address their concerns and rectify misconceptions about role of women in society", he said.