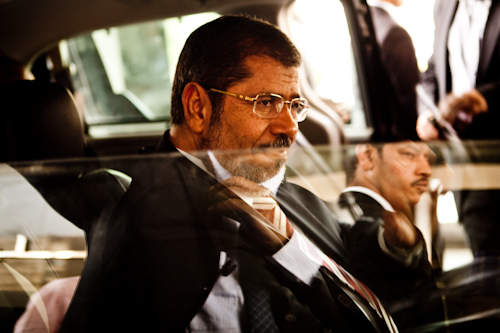 The president's office rejected the proposal of the National Salvation Front and other opposition groups to form a national salvation government, presidential spokesperson Yasser Ali said.
"There is only two months or less left before holding the parliamentary elections. Then there will be a true national salvation government that reflects the street," Ali told Al-Masry Al-Youm. "The elections need preparations, and there are other topics of interest to the citizen that must be taken care of now."
He said that once the Supreme Constitutional Court finishes its review of the parliamentary elections law, the Shura Council will approve it and the president will call for holding the elections.
The call for holding elections for the House of Representatives should be this month, according to the new Constitution, Ali noted.
"Whoever has a vision [to propose] in this context, they shall raise it in the dialogue, and the president is ready to compile to them according to what participators agree on," Ali said, referring to the national dialogue called for by the president.
The next national dialogue session will be held within days. Ali stressed that the dialogue is open and everyone is invited. Leaders from the NSF, the largest opposition coalition, have previously refused to join the dialogue, however.
The opposition had called for forming a national salvation government after clashes broke out amid the 25 January revolution two-year anniversary, when protesters decried the rule of President Mohamed Morsy and the Muslim Brotherhood.
Edited translation from Al-Masry Al-Youm