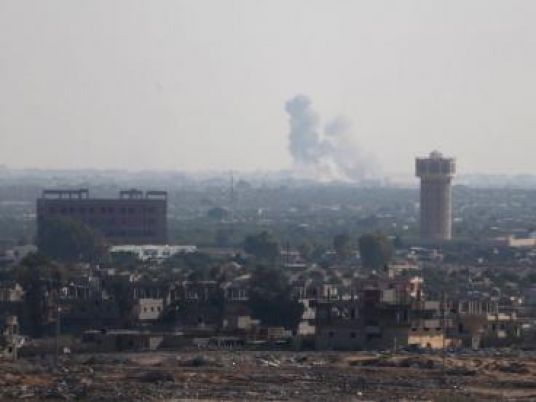 Clashes erupted in the city of Rafah, North Sinai on Sunday between younger members of the prominent al-Tarbiyeen tribe and militants from the Islamic State-affiliated group Sinai Province.
Leading tribal member Sheikh Abdullah Gohama told Egypt Independent on Monday that there was an explosion at one of the tribe's headquarters in the city; younger tribe members responded and clashed with militants.
"The militants used a rocket-propelled grenade to target the headquarters; the militants also set fire to two vehicles belonging to tribe members which were carrying a cargo of cigarettes," Gohama explained.
The clashes led to the death of a man who was a driver for tribe members. A Rafah resident said, on condition of anonymity, that the tribe kidnapped some militants. "Members of the tribe set up checkpoints in different parts of the city to detain militants; this pushed the militants to go back to their hiding places," the resident said.
The Interior Ministry was not available for comment on the clashes between Sinai Province militants and al-Tarbiyeen tribe.
Since 2014, North Sinai has seen an increase in conflict between state security, respresented in the army and police forces, and Sinai Province – previously known as Ansar Beit el-Maqdis which changed its name after declaring its affiliation to Islamic State. The group has launched several violent attacks against army and police checkpoints in North Sinai cities.
North Sinai-based state security have carried out large-scale security sweeps and military operations in response.