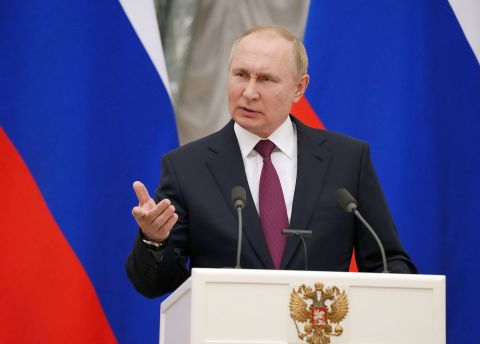 Russian President Vladimir Putin has not yet decided whether he will run for a new presidential term in 2024, Kremlin spokesman Dmitry Peskov said Thursday during a regular call with journalists.
Putin has been in power since 1999. He has served as president of Russia since 2012 and previously between 2000 and 2008. He also served as prime minister from 1999 to 2000 during the presidency of Boris Yeltsin, and again from 2008 to 2012 when he swapped jobs with Dmitry Medvedev, who currently serves as deputy chairman of the Security Council of the Russian Federation.
In 2021, Putin signed a law that would allow him to run for two more six-year presidential terms, potentially extending his rule until 2036.