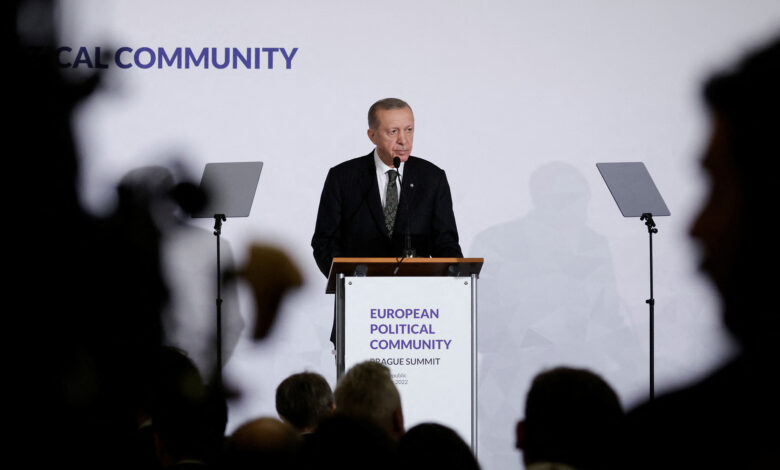 Russian President Vladimir Putin has spoken to Turkish President Recep Tayyip Erdogan about the situation in Ukraine, the presidential office in Ankara said Friday.
"The latest developments in the Russia-Ukraine war were discussed," during a phone call between both leaders, according to a readout from Erdoğan's office.
Turkey's President "reiterated that readiness to do their part for a peaceful resolution of the Ukraine issue for the benefit of all," the readout added.
Some background: Erdogan has played a delicate balancing act since the start of Russia's invasion. He has refused to sign up to Western sanctions against Russia and sought to play something of a peacemaker role between Kyiv and Moscow.
The Turkish leader also helped broker a deal between Russia and Ukraine to allow the resumption of grain shipments from Ukraine's Black Sea ports.
Erdoğan called this agreement "one of the greatest accomplishments of the United Nations in the recent decades."
At the UN General Assembly last month, Erdogan called for an end to the "Russian-Ukrainian crisis," saying the seven-month war had sent a "wave of shock" around the globe.
CNN's Jonny Hallam contributed reporting.