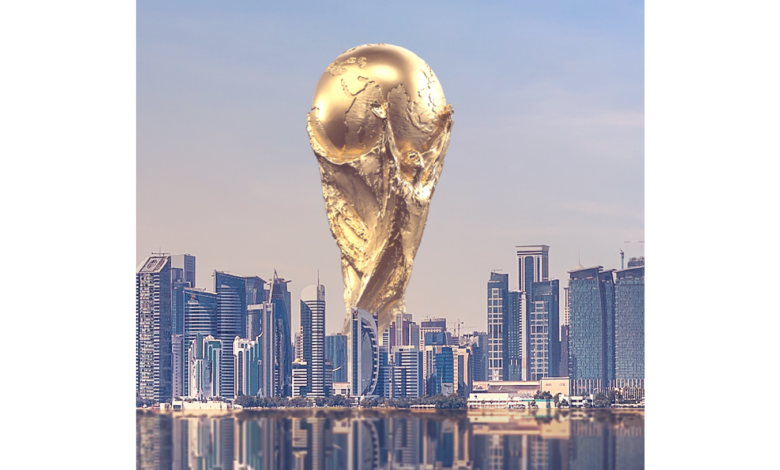 The embassy of Qatar in Egypt has designated area's in which to watch the 2022 World Cup matches. Starting from November 20, 2022, to December 18, 2022.
All World Cup matches will be broadcast in two distinct locations. One being inside Mall of Arabia and the other an external location.
Some special photographs can be taken as souvenirs and distributed to fans.
"This is a time of happiness and it's important to share the enthusiasm and joy of the tournament", said the embassy.
However, if you prefer to watch the matches from the comfort of your home. The Qatari Al-Kass TV channel announced that it has obtained the rights to broadcast the 2022 World Cup in Qatar.
Al-Kass channel announced, through its official page on Twitter, that the following channels had been dedicated to broadcast the World Cup matches: Extra one, Extra two, Extra three, Extra four, through the beIN Sports package.
In a similar vein, the Egyptian Cabinet has approved facilities on any entry tourist visas to Egypt for any person with the Hayya card designated for World Cup fans in Qatar.
The Cabinet also announced cooperation with airlines and the Ministry of Civil Aviation to provide flights from Qatar to Egypt during this period.
The Qatar 2022 World Cup is being held for the first time in the Middle East and in an Arab capital after years in which European countries took over the organization of the World Cup, with the exception of a few times when the tournament went to Asia, Africa and America.
Over the course of 29 days, the tournament will witness 64 matches, where the group stage will be held from November 20 to December 2, after which the knockout round will start with the round of 16 between December 3 and 6, and the quarter-finals will be held on December 9 and 10.
The semi-finals will be on December 13th and 14th, with the match to determine the third-placed player on the 17th of the same month, and the competitions will be closed on December 18, coinciding with Qatar's National Day at Lusail Stadium.