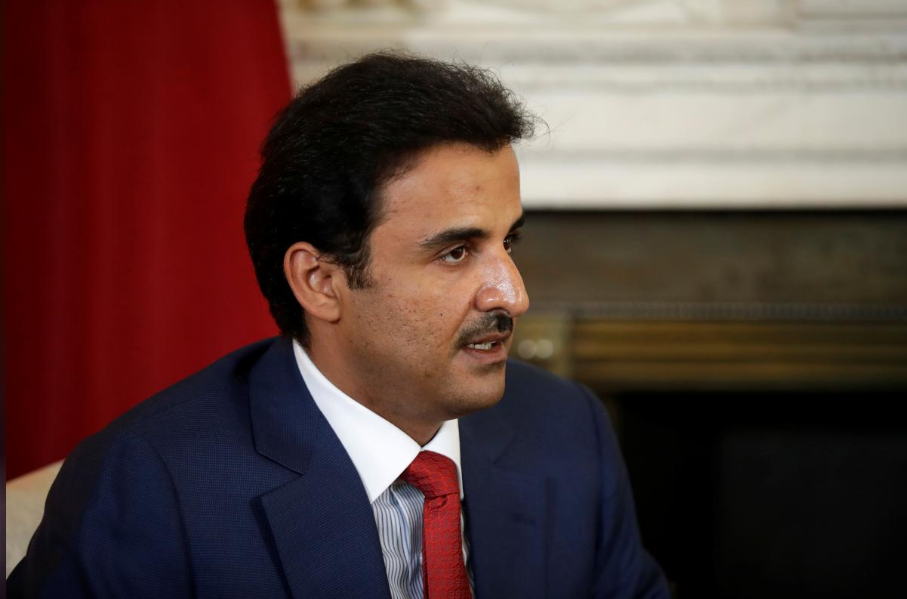 DUBAI (Reuters) – Qatar's emir headed to Turkey on Wednesday for talks with President Tayyip Erdogan who is dealing with a collapse of the lira currency and deteriorating relations with the United States.
Emir Tamim bin Hamad Al Thani and Erdogan are expected to discuss "means of strengthening the existing strategic cooperation between the two countries in various fields", the state news agency QNA reported.
Turkey and Qatar have traditionally maintained good ties and Ankara stood by Doha after Saudi Arabia and other Arab states severed diplomatic, trade and travel ties with Qatar last year, accusing it of financing terrorism, a charge Doha denies.
Turkey, which has a military base in Qatar, rushed through supplies to the Gulf state after Saudi Arabia, the United Arab Emirates, Bahrain and Egypt imposed the boycott. Qatar is allied with the West.
Qatar's banking sector has considerable exposure to Turkey, whose currency has lost nearly 40 percent this year.
Qatar National Bank, the Middle East and North Africa's largest bank, in 2016 completed the acquisition of Turkey's Finansbank. Now around 15 percent of QNB's assets and 14 percent of its loans relate to Turkey, according to Arqaam Capital.