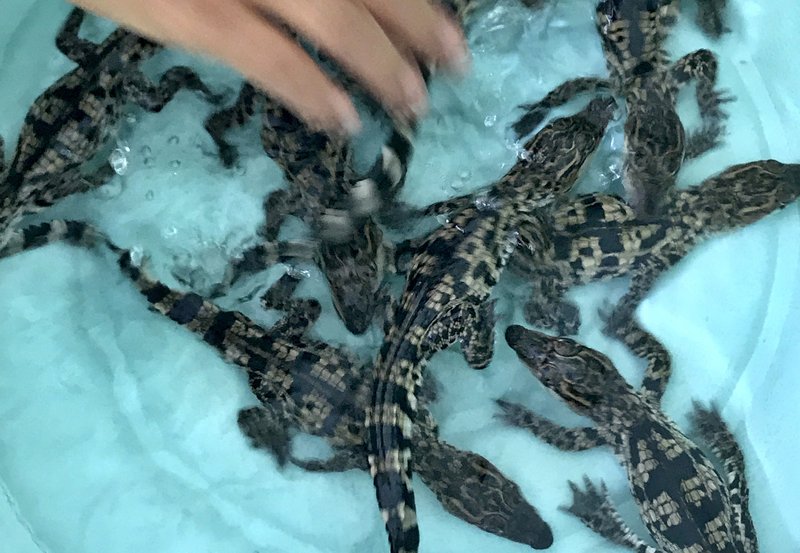 Nine eggs of an endangered crocodile species found in the wild in June and taken to a conservation center in southern Cambodia have hatched.
The New York-based Wildlife Conservation Society and Cambodia's Fisheries Administration announced Tuesday that the eggs of nine Siamese crocodiles have hatched at the Koh Kong Reptile Conservation Center.
The WCS says the crocodile, with an estimated global population of around 410, is found only in Cambodia, Malaysia, Myanmar, Thailand and Vietnam, with the greatest number in Cambodia. The species is listed as critically endangered by the International Union for Conservation of Nature because its numbers are rapidly shrinking.
The June discovery of 19 eggs was the first Siamese crocodile nest recorded in six years of research and protection in Koh Kong's Sre Ambel area.