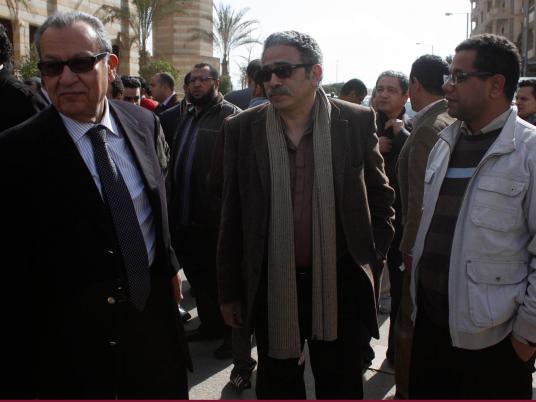 A report by the Nadim Human Rights Center said police abuses of human rights in Egypt have not changed significantly in the first 100 days of President Mohamed Morsy's term, saying that dozens were either killed or tortured by police.
The report recorded at least 34 cases of death at the hands of police in police stations, prisons or the streets, either by firearm or as a result of torture, of which there were at least 88 cases.
The report also monitored seven cases of rape, mostly of men and minors, with one case of a woman detained at a police station.
One man was tortured and raped in his home in front of his wife by a police officer after he reported that the same officer tortured him in detention.
The officer also stripped the wife off her clothes.
In another case, a woman was crushed to death under the wheels of a police car during the arrest of her son. Police tortured her son and her daughter in the same incident.
Furthermore, there were eight cases of activists who were kidnapped and detained in unknown places, interrogated by unknown men, beaten and tortured.
One activist was kidnapped and detained for three days in what he said was a prison, and was injected with large quantities of Tramadol that poisoned him. The report said the Azbakeya Police Station refused to file a report on the incident.
Morsy's first hundred days also saw the forceful dispersion of at least ten protests, including protests by Nile University students, teachers and organized labor.
Edited translation from Al-Masry Al-Youm