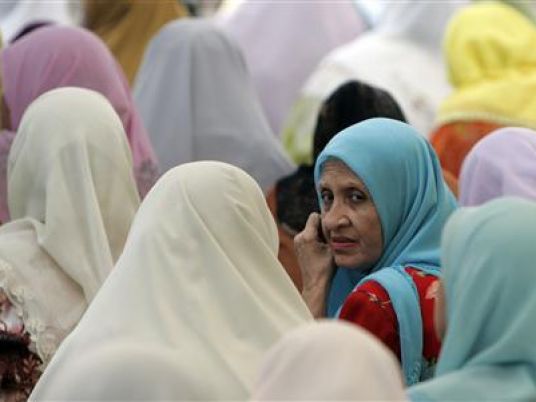 Amid a global decline in religious belief, some governments are stepping up efforts to portray atheists and secularists as a danger to society and even as terrorists, according to a report issued on Wednesday.
The study, by the International Humanist and Ethical Union (IHEU), pointed to "hate campaigns" launched by public figures against those who renounce the dominant or state religion in Muslim nations like Saudi Arabia, Malaysia and Egypt.
It said "the overwhelming majority of countries fail to respect the rights of atheists and freethinkers" as set out in U.N. treaties, adding that 13 states, all of them Muslim, had made apostasy or blasphemy against religion a capital offence.
In some countries – like Russia, where communist ideology has been replaced by Orthodox Christianity which dominated before the 1917 Bolshevik revolution – any public expression of atheist views can be equated with blasphemy and criminalised.
The "Freedom of Thought Report", which is published annually on International Human Rights Day on Dec. 10, said the past year had been marked by a surge in the number of officials and political leaders agitating against non-religious people "in terms that would normally be associated with hate speech".
This had been widespread in Muslim countries, where activists attracted to non-religious philosophy had been prominent in the "Arab Spring" unrest, it said.
A Saudi law on terror enacted in January banned "calling for atheist thought in any form, or calling into question the fundamentals of the Islamic religion," the report said, while Turkey's president, Tayyip Erdogan, had also equated atheism with terror.
In May, Malaysian Prime Minister Najib Razak branded humanism, secularism and liberalism as "deviant" and a "threat to Islam and the state". In Egypt, the new military-backed government described atheism as "a threat to society".
Even in some Western countries, governments had moved to strengthen the privileged position of religion in society. In Britain, the Ministry of Education has dropped atheism and humanism from religious studies in state schools.
The IHEU said global polling over the past two years showed some 13 percent of the world's population was firmly atheist, while a further 23 percent was "not religious".