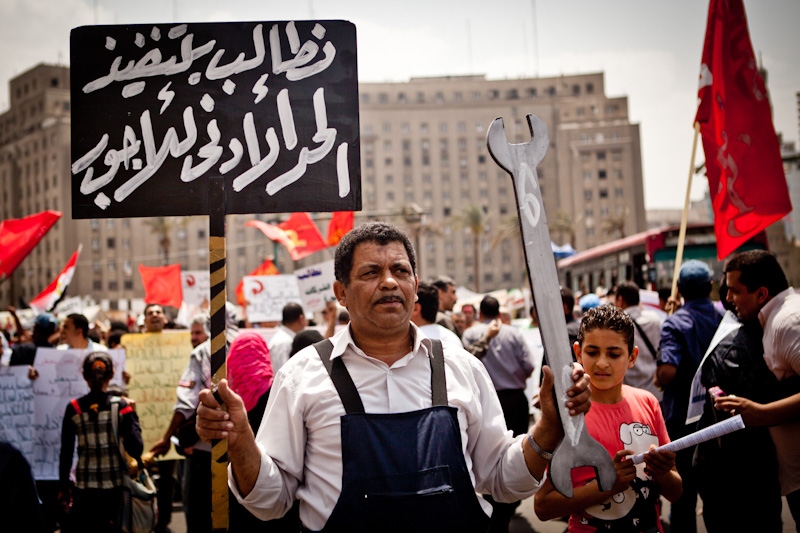 Since President Mohamed Morsy took office, 39 independent trade union leaders were fired without cause; 32 trade union members were referred to the public prosecution; and five others were sentenced to three years in prison.
The Center for Trade Union and Workers' Services published these figures in a report released on Monday that lists the violations on trade union freedoms made during Morsy's first 100 days.
Labor protests have increased over this same period, the report said, demanding fair wages and ending corruption in state institutions.
The authors of the report claim that the government has not dealt with the labor protest movement as a revolutionary government should.
Instead, they say, the Morsy administration has resorted to the same methods as the former regime, including repression, firing union leaders and bringing them to the courts on false charges.
Morsy was granted legislative powers in addition to executive powers by the Constitutional Declaration, but he has done nothing to change laws restricting union freedoms, the report claims.
On the contrary, the Morsy administration has introduced new legislation that is even more repressive, has re-activated the emergency law and has introduced a bill restricting the right to demonstrate, the authors continue.
The report also claims that the Manpower Minister has proposed a law to amend the Trade Unions Act of 35 of 76 and has postponed work on a law of trade union freedoms.