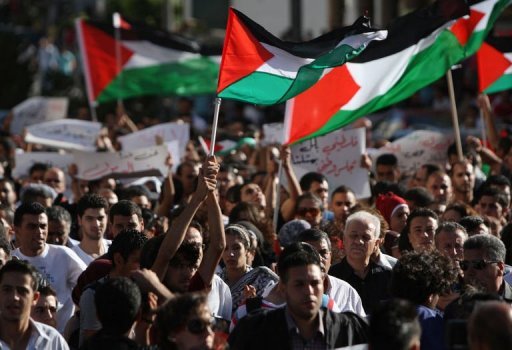 The Palestinian population in historic Palestine is expected to exceed the Israeli population there by 2020, according to a year-end report by the Ramallah-based Palestinian Central Bureau of Statistics.
The report says that the number of Palestinians in historic Palestine reached about 5.8 million by the end of 2012, while the number of Israeli Jews is 6 million.
The report notes if current growth rates hold, the Palestinian population is expected to be equal to the Israeli population by the end of 2016.
By the end of 2020, the report predicts, the Jewish Israeli population will be about 49.5 percent of the population, reaching about 6.9 million in contrast to about 7.2 million Palestinians.
According to the report, the estimated number of Palestinians in the world is about 11.6 million Palestinians. About 4.4 million of them reside in the Palestinian territories, while 1.4 million live in Israel, in addition to nearly 5.1 million who live in Arab countries and an estimated 655,000 living in other foreign countries.
Inside the Palestinian territories, the report stated that about 2.7 million live in the West Bank, while 1.7 million reside in the Gaza Strip.
The refugee population is about 44.2 percent of the total Palestinian population living in the Palestinian territories, with 41.4 percent in the West Bank and 58.6 percent in the Gaza Strip.