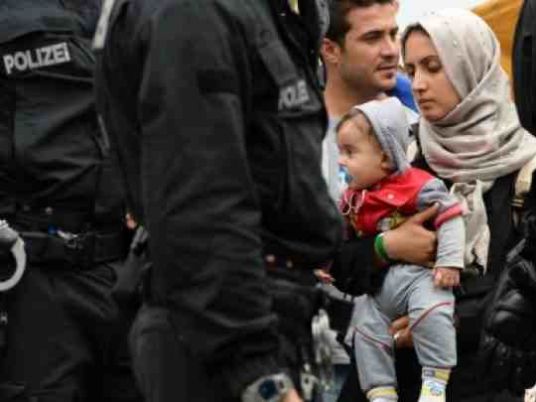 The cost of Germany taking in a record number of asylum seekers could hit 10 billion euros ($11 billion), four times what Berlin spend looking after refugees last year, a German newspaper said Saturday.
But despite the 800,000 refugees expected to pour into Europe's biggest economy this year, Chancellor Angela Merkel said on Saturday she was still aiming to balance the country's budget.
The German daily Frankfurter Allgemeine Zeitung calculated the revised costs in line with what was spent on 203,000 asylum seekers in 2014.
Before Berlin raised its estimate of the overall number of people expected to file an asylum claim, it had set aside a budget of 5.6 billion euros to accommodate some 450,000 people, the paper said.
With the increase of arrivals on German soil, the figure of 10 billion euros would be "consistent" with the cost estimates at all administrative levels — federal, regional and local — the paper said.
Berlin has estimated it would cost local authorities between 12,000 and 13,000 euros to care for each refugee, which would include accommodation while an asylum claim is being processed, meals, medical care and 143 euros spending money per month.
Another half a billion euros would be needed for the regional authorities to pay for extra teaching positions, as well as an unspecified sum for hiring another 2,000 employees for the federal office for immigration and refugees, and police reinforcements.
Merkel's coalition will meet on Sunday evening to discuss the sharing out of costs between the state and local authorities, which must be settled by September 24.
But despite the financial challenges, Merkel said on Saturday she wanted to balance the budget.
"As a difficult task faces us, we cannot be satisfied with saying: 'Balancing the budget and the question of debt is no longer important,'" she said in her weekly video address.
Merkel, who on Monday promised that the federal government would do more to help local authorities, did not mention any figures.
On Saturday alone, Germany was expecting to receive an estimated to 7,000 migrants crossing the border from Austria.