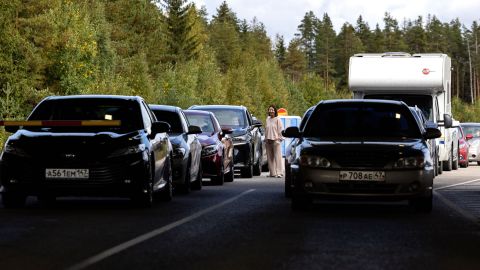 A remote Russian republic is offering to pay the tuition fees of students whose parents are enlisted in the military, according to the region's education minister.
Aybulat Khazhin, education minister of Bashkortostan, said on Telegram that students whose parents have been drafted to serve in the Russian army will receive coverage for their college tuition, dormitory expenses and additional financial support.
Khazhin said the effort is meant as a "means of social support to students studying in programs of secondary professional education and higher education whose parents have been drafted during the partial mobilization."
Some context: In September, Russian President Vladimir Putin announced an immediate "partial mobilization" in a bid to reinforce his faltering invasion of Ukraine. The controversial move sparked protests and an exodus of young men from Russia who were at risk of punishment if they refused to be drafted.
Russian officials ended the draft in November and claimed that its target of recruiting 300,000 personnel had been completed.