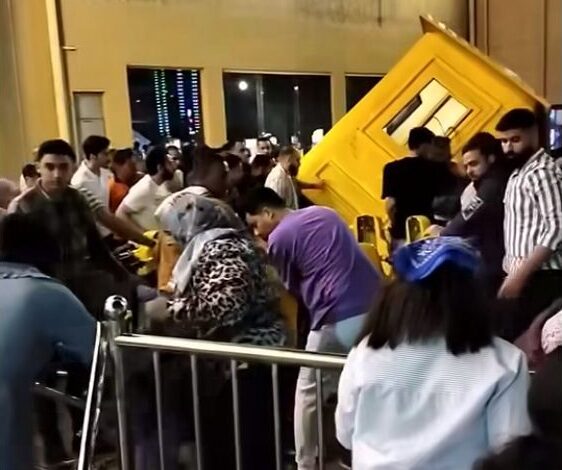 Security services in Alexandria arrested the manager in charge of a children's play area in a mall at east of Alexandria, to interrogate him over the collapse of one of the rides which causing the injury of six people.
The victims were taken to a nearby hospital for treatment.
What happened in the mall?
A famous shopping mall in the Smouha area, east of Alexandria, witnessed the fall of a ride in the play area, on Friday evening, which resulted in the injury of six people, including children.
The Public Prosecution office promptly launched investigations.
Prosecution at the scene
A team from the Public Prosecution office in Sidi Gaber moved to inspect the site of the accident, and ordered the scene to be restricted, assigning forensic experts to conduct the necessary inspection, and quickly conducted police investigations.
The Public Prosecution also requested to review the licenses of the play area, and its compliance with occupational and industrial safety instructions.
The Sidi Gaber Police Department had received a report from the emergency service, stating that a ride had fallen in a play area in Smouha area and that there were injured people.
The department officers, accompanied by the ambulance and civil protection, moved to the scene.
The moment of the accident
The examination revealed that while three citizens, including children were riding a carousel in the aforementioned play area, its seat was separated from the load-bearing pole, which led to ride falling on three other people.
The six citizens suffered fractures, wounds and abrasions, and they rushed to hospital.
The ride was promptly shut down.