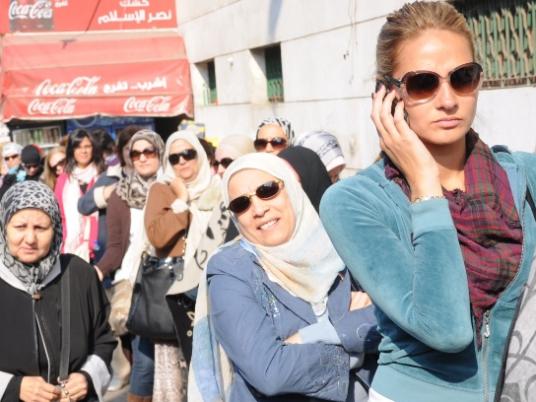 There will be fewer female candidates running in the second phase of parliamentary elections, the Egyptian Center for Women's Rights has reported.
There will be a total of 328 candidates, of whom 107 are running individually and 221 on party lists, compared to 376 candidates in the first phase, of whom 164 ran individually and 212 on lists.
According to the center, no individual female candidate won a seat in the first phase, while from party lists, only three won.
Translated from Al-Masry Al-Youm