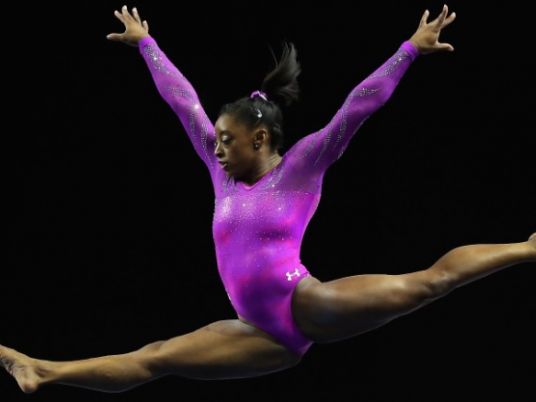 It's day four in Rio and the action doesn't let up.
After a manic Monday, there will be 15 gold medals decided across nine events Tuesday. From somersaults to flip turns and leaps of faith — here are five things to look out for this Tuesday.
In October 2015, William Fox-Pitt was fighting for his life. Today, the British rider will battling for a medal in the eventing team competition at Rio's Equestrian Center.

After falling from his horse Chilli Morning on the cross country course at an event in France, the 47-year-old suffered severe head injuries and was placed in a coma.

After two weeks unconscious, Fox-Pitt was revived and began the process of rehabilitation, determined to qualify for a fourth Olympics and bid for a first gold medal — he has won two silvers and one bronze in the team eventing at the last three Games.

A fairytale ending looks unlikely though — Britain is lying seventh in the overall standings. But whatever the outcome, Fox-Pitt's brave return to the saddle will be inspiring budding Olympians for years to come.
Gymnastics
Spectators with tickets for the Rio Olympic Arena are in for a treat on Tuesday.

Widely regarded as one of the highlights of the Summer Olympics program, the women's all-around team final has eight nations competing across four disciplines — balance beam, floor, uneven bars and the vault — testing the gymnasts' powers of strength, agility and nerve.

The US women look set to successfully defend the title they won in London four years ago — they breezed through qualifying 10 points clear of nearest rivals China and London 2012 silver medalist Russia.

Can Simone Biles, Gabby Douglas, Madison Kocian, Lauren Hernandez and Alexandra Raisman — aka the "Fierce Five" — claim gold again in style?
Swimming

It's going to be another busy day at the pool with four golds up for grabs: Men's 200m freestyle, men's 100m backstroke, women's 100m backstroke and women's 100m breaststroke.

Sun Yang looks set to scoop gold in the men's 200m freestyle, adding to the 400m freestyle title he won at London 2012.

The Chinese swimmer qualified almost a second faster than anyone else for Tuesday's final, while US hopes rest on the shoulders of Conor Dwyer and Francis Haas.

In the men's 100m backstroke, reigning world champion Mitch Larkin from Australia will face a stiff challenge from Americans David Plummer and Ryan Murphy.

In the women's 100m backstroke, US hope Kathleen Baker was the fastest qualifier, but will have her work cut out against Australia's Emily Seebohm, who claimed the 2015 world title in Russia and silver at London 2012.

Michael Phelps will begin his bid for a third 200m butterfly gold as the heats begin.

Among the men standing in his way is reigning Olympic champion Chad le Clos from South Africa whose stunning swim provoked a
heart-warming reaction from his father Bert
at the London Aquatics Center in 2012.
Rugby sevens

Three days of frenetic action at the Deodoro Stadium begins with a north/south hemisphere clash between France and Australia among Tuesday's 12 pool matches.

The US Eagles will kick off their medal quest against Argentina while the hot favorite for gold, Fiji, opens against Brazil. It could be a baptism of fire for the host nation as the reigning Sevens World Series champion bids to win Fiji's first Olympic medal of any kind.

As far as individual players go, look out for
US speed merchant Carlin Isles
, whose best 100m time of 10.13 seconds makes him the fastest player in rugby sevens.
And expect to see the name of Collins Injera cropping up on the scoresheet — the Kenyan winger is the all-time leading try scorer on the Sevens World Series circuit with 235 tries to his name to date …
just don't let him near the cameras.
The first canoeing medals will be decided at the Whitewater Stadium on Tuesday as the men's slalom (C1) competition reaches its climax.

Germany's Sideris Tasiadis will be looking to convert silver won in London four years ago to gold in Rio. The 26-year-old, who has won four world championship silver medals in the team event, clocked the fastest time in Sunday's heats but will have reigning C1 world champion David Florence breathing down his neck — the Briton was third fastest in the heats.