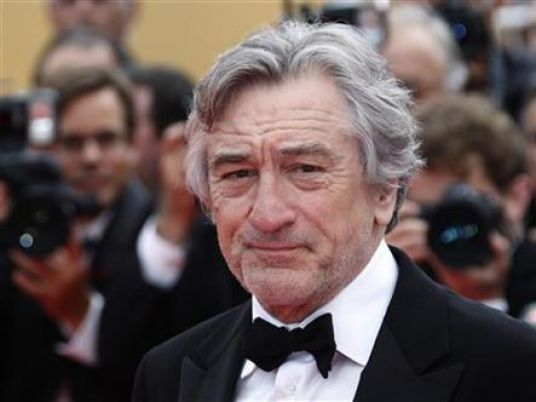 Robert De Niro pulled a Meryl Streep at Monday night's Chaplin Award Gala in New York.
While accepting a career achievement award, the actor criticized budget proposals from President Donald Trump that would entirely eliminate funding for several agencies, including those that support arts and public broadcasting.
De Niro decried the move as "draconian cuts."
"I've been thinking about this a lot lately because of our government's hostility towards art," De Niro said in his speech, according to text provided by the Film Society of Lincoln Center.
"For their own divisive political purposes, the administration suggests that the money for these all-inclusive programs goes to rich liberal elites," he said. "This is what they now call an 'alternative fact.' I call it what it is — bullshit."
Streep, who famously used her own Golden Globes acceptance speech to slam Trump, was among the night's speakers.
The Chaplin Award Gala is the film society's biggest fundraising event and supports the organization's "ongoing work to enhance the awareness, accessibility, and understanding of the art of cinema," according to its website.
De Niro self-deprecatingly joked that those in attendance were supporting both "the dumbass comedies of Robert De Niro" and "overrated performances of Meryl Streep" — a reference to a Trump critique of the three-time Oscar-winning actress.
"The administration's mean-spiritedness towards our art and entertainment is an expression of their mean-spirited attitude about people who want that art and entertainment," De Niro added. "People who also want and deserve decent wages, a fair tax system, a safe environment, education for their children, and health care for all."
De Niro also nodded to Trump's ongoing efforts to institute a new screening process for would-be immigrants, calling Charlie Chaplin, for whom the gala is named, "an immigrant who probably wouldn't pass today's 'extreme vetting.'"
"I hope we're not keeping out the next Chaplin," De Niro added.