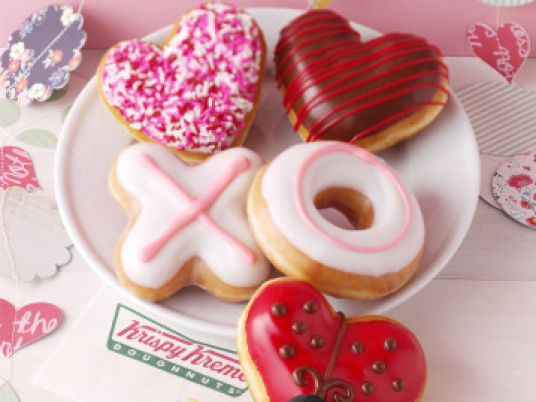 With the coldest air in more than a decade forecast to grip the United States this Valentine's Day weekend, the holiday dedicated to love is flashing its frigid side with an array of events designed for jilted lovers seeking revenge.
Beyond the usual weddings and romantic dinners, Valentine's Day celebrations in 2016 also are geared toward spurned sweethearts, who have a chance to retaliate, though often to benefit a good cause.
The "Donate Your Ex's Stuff" campaign has flooded Goodwills in Las Vegas and Sarasota, Florida, with goods that may bring heartache to the donor but create jobs for the needy, said Florida's Goodwill Manasota spokeswoman Kelly Davis Strausbaugh.
"If your ex-girlfriend was always trying to dress you, you can donate that sweater she gave you that's too painful to look at," Strausbaugh said on Friday.
Other donors just find the idea therapeutic.
"[We] got a call from a man who asked, 'Can I donate some dirty socks? Because after 10 years, that's all my ex left me,'" Strausbaugh said.
"Name a Roach," a campaign to benefit New York's Bronx Zoo, has been so wildly popular among rejected lovers and others that printed naming certificates for the zoo's Madagascar hissing cockroaches are sold out and only a digital version remains available.
DirtyRottenFlowers.com, meanwhile, is selling an "I Love You, Not" flower bouquet with broken stems and a teddy bear gutted of its stuffing.
Some single Americans faced the day by posting a heart shape on Twitter under the hashtag #ReasonWhyIDoNotHaveAValentine.
"I'm waiting to get one after February 14th," tweeted Jared Montana at @Jarmadillos, "when all the candy goes on sale."
"No one's allowed in my pillow fort," tweeted Ms. Em at @Emphoto21.
Those Romeos and Juliets whose relationships are still intact this Valentine's Day may heed forecasters' predictions for record-breaking cold in the US Northeast on Sunday — and decide to stay home by the fireplace and perhaps their laptops.
Tweeting the secret to keeping passion burning will be the longest-married Americans, John and Ann Betar, who eloped in 1932 to avoid an arranged marriage her parents were planning. John, 104, and Ann, 100, of Fairfield, Connecticut, are set to answer questions on Sunday on Twitter sent to @Handy and marked #longestlove.