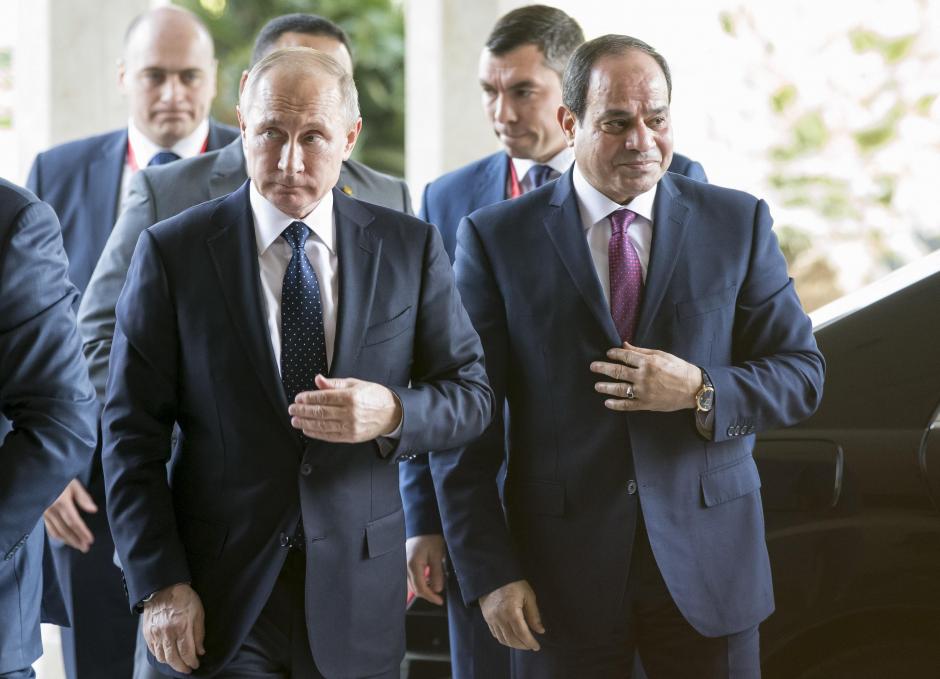 A project to establish a Russian industrial zone within Egypt's Suez Canal economic zone is currently being discussed, Russian President Vladimir Putin said during his visit to the UAE pavilion at the St. Petersburg International Economic Forum.
The UAE President Sheikh Mohammed bin Zayed proposed tripartite cooperation between Russia, Egypt and the UAE.
Egyptian-Russian negotiations on the establishment of the Russian industrial zone began after a meeting between Putin and Egyptian President Abdel Fattah al-Sisi in Sochi in 2014.
Actual negotiations on the establishment of the zone began in 2017.
The economic zone in Egypt is considered the starting point for expanding business for Russian companies in Egypt, the Middle East, and Africa.
Investments of the Russian industrial zone will reach US$4.6 billion. It will be called "Sun City", and is slated to be built on an area of 2,000 hectares.
The industrial city is located on the Egyptian coast of the Mediterranean Sea, near the Suez Canal, through which 20 percent of world trade passes.
Russia will add its own personal touch to the industrial city, as it will be built in the shape of a semi-circle and will consist of two parts: the eastern one which will be called "Moscow" and the western one will be called "St. Petersburg".
A recreational area and a garden are planned where the residents of the city can spend their free time.