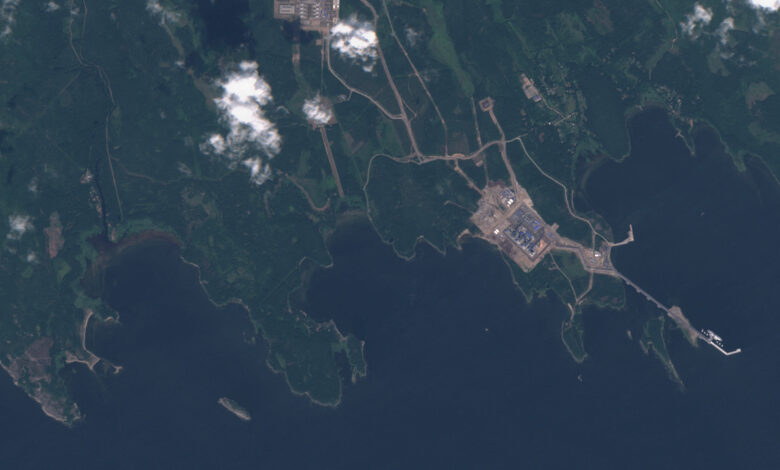 Rystad Energy, an energy research company, estimates that Russia is burning about $10 million worth of natural gas a day as it severely restricts its exports to Europe.
"Satellite monitoring of radiant heat levels shows that since 11 July 2022, Russia has been flaring large amounts of natural gas at the Portovaya LNG facility being built near the Finnish border which would otherwise have been supplied to Europe through the North Stream 1 pipeline to Germany," Rystad said in an analysis last week. "With European gas prices at $67 per million British thermal units (MMBtu) as of 17 August, the flaring is estimated to have cost around $10 million per day."
"The flaring issue first came to light a few weeks ago when Finnish citizens noticed a large flame on the horizon at the Russian border," it added.
Russia is burning about 4.34 million cubic meters of gas a day, according to estimates by Rystad Energy. That's equivalent to 1.6 billion cubic meters on an annual basis, or about 0.5% of the EU's gas demand.
The analysis was first published on BBC. CNN has reached out to Russian state energy giant Gazprom for comment.
While the reason for the flaring is unclear, Rystad said it could be part of testing procedures at Portovaya LNG which is planned to start up later this year, or due to a lack of coordination between different operating segments. Or the reason could be political.
"The flaring flame is highly visible, perhaps indicating that gas is ready and waiting to flow to Europe if friendly political relations resume," Rystad added in its note.