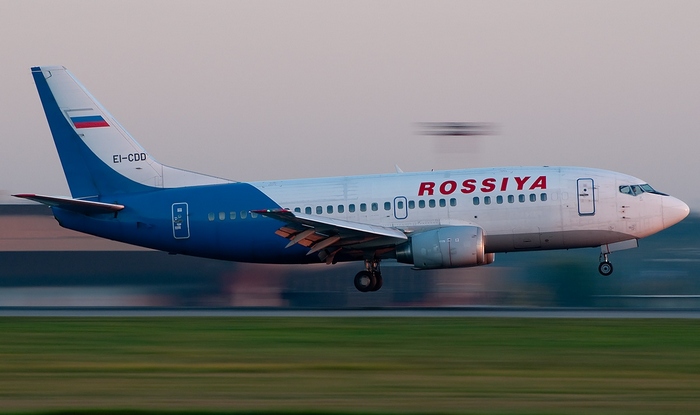 Cairo Airport officials received a memo on Friday from Aeroflot, the Russian national carrier, notifying them that the planned resumption of Russian flights to Egypt will be postponed for another week, citing technical reasons, state news agency Al-Ahram said on Friday.
"Aeroflot is currently waiting on security approvals and necessary permits to resume flights to Cairo from Russian authorities," the memo said, according to Al-Ahram.
On Saturday, Russia's Domodedovo Airport pushed back for the second time its scheduled direct flights to Cairo for a week, scheduling flights for February 27, contradicting earlier reports that Russia will be restoring flights to Cairo during the first week of February after the signing of an aviation security agreement.
The schedule includes six flights a week, on Sunday, Tuesday, and Thursday.
The flights resumption set for this month will be the first between the two countries since flights were suspended following the downing of a Russian passenger plane in Sinai, on its way from Sharm el-Sheikh to the Russian city of St. Petersburg, on October 31, 2015.
The incident claimed the lives of all 217 passengers and seven crew-members onboard. Russia's Federal Security Service (FSB) later designated the incident as a terrorist attack.
As a precondition for the resumption of flights, Russia called for considerably tightening security measures at Egyptian airports.
Russian Transport Minister Maxim Sokolov and Egyptian Civil Aviation Minister Sharif Fathi signed a cooperation agreement on civil aviation security in December for the resumption of flights between the two countries.
According to the agreement, the two companies allowed to work between the two countries are the Russian Aeroflot and the Egyptian EgyptAir.
Russian President Vladimir Putin approved in January the resumption of regular air traffic between Moscow and Cairo, taking effect from January 2. However, no official timeline for the resumption was then announced.
Russian Deputy Prime Minister Arkady Dvorkovich stated that an aviation security agreement between Russia and Egypt has been prepared, and Moscow expects Cairo to sign it.