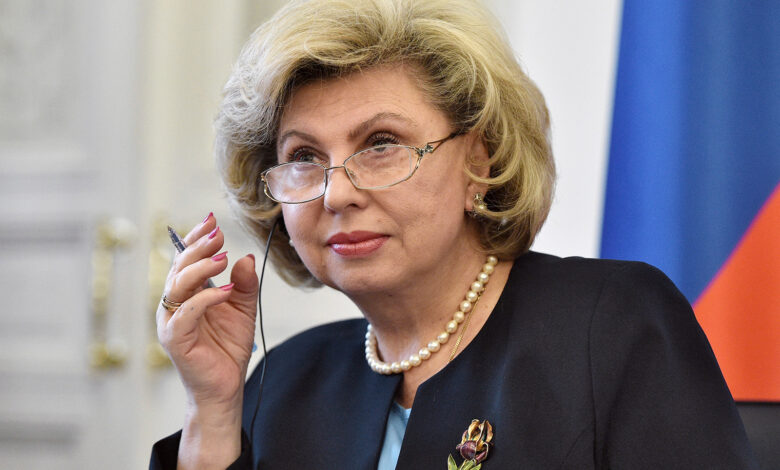 Russia's human rights commissioner Tatiana Moskalkova said she plans to meet with her Ukrainian counterpart in Turkey later this week, Russian state media reported Tuesday.
"I confirm that I'm planning to hold this meeting," Moskalkova told reporters, according to state news agency TASS. "There will be a major forum on the territory of Turkey that the Turkish commissioner is organizing and we have spoken about the potential for a meeting and a tentative agenda."
She added that the conference would take place January 12-14.
Ukraine's human rights ombudsman Dmytro Lubinets wrote on Telegram Sunday that a meeting with Moskalkova would "take place in a few days in Turkey."
"The main issue to be discussed is the return of our heroes home," he said, adding that plans were "ambitious."
"Separately, we will raise the issue of the return of civilian hostages who were massively detained by the Russian Federation in the temporarily occupied territories and are not allowed to return home."
The planned meeting comes after Kyiv and Moscow carried out a prisoner exchange Sunday with a total of 100 soldiers returning to their home countries, according to officials in both nations.