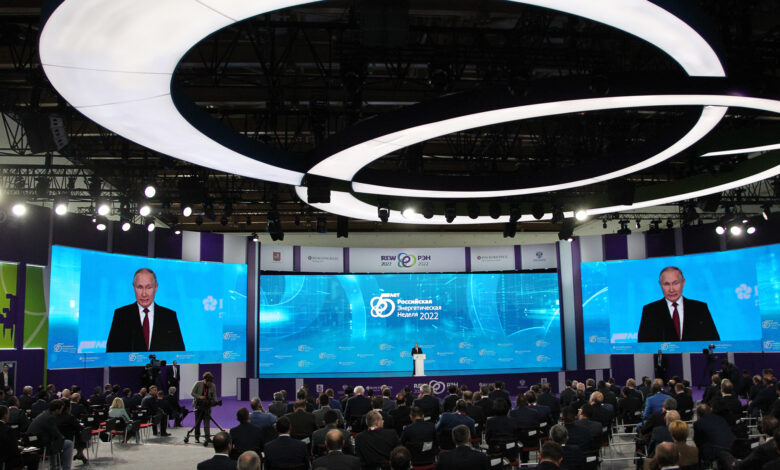 Russian President Vladimir Putin suggested a "gas hub" plan to Turkish President Recep Tayyip Erdoğan on Thursday, saying if there was interest from Turkey, they would consider its feasibility.
"If there is interest from Turkey and our potential buyers from other countries, we could consider the possibility of building another gas pipeline system and creating a gas hub in Turkey to sell to other countries — to third countries, primarily, of course; the European ones, if they are interested," Putin said on the side lines of the Conference on Interaction and Confidence-Building Measures in Asia summit in Astana in Kazakhstan.
If the hub was to go ahead, it would be a platform not only to supply but also to determine prices, Putin added. "These prices are outrageous today. We could calmly regulate [them] at a normal market level without any political overtones," he said.
On Wednesday, Putin mentioned the prospect of a gas hub based in Turkey during Russia's energy summit in Moscow, saying Moscow could redirect supplies intended for the damaged Nord Stream pipelines to the Black Sea to create it.
"We could move the lost volumes from the Nord Streams along the bottom of the Baltic Sea to the Black Sea region and thus make the main routes for the supply of our fuel, our natural gas to Europe through Turkey, creating the largest gas hub for Europe in Turkey," Putin said. "That is, of course, if our partners are interested in this. And economic feasibility, of course."