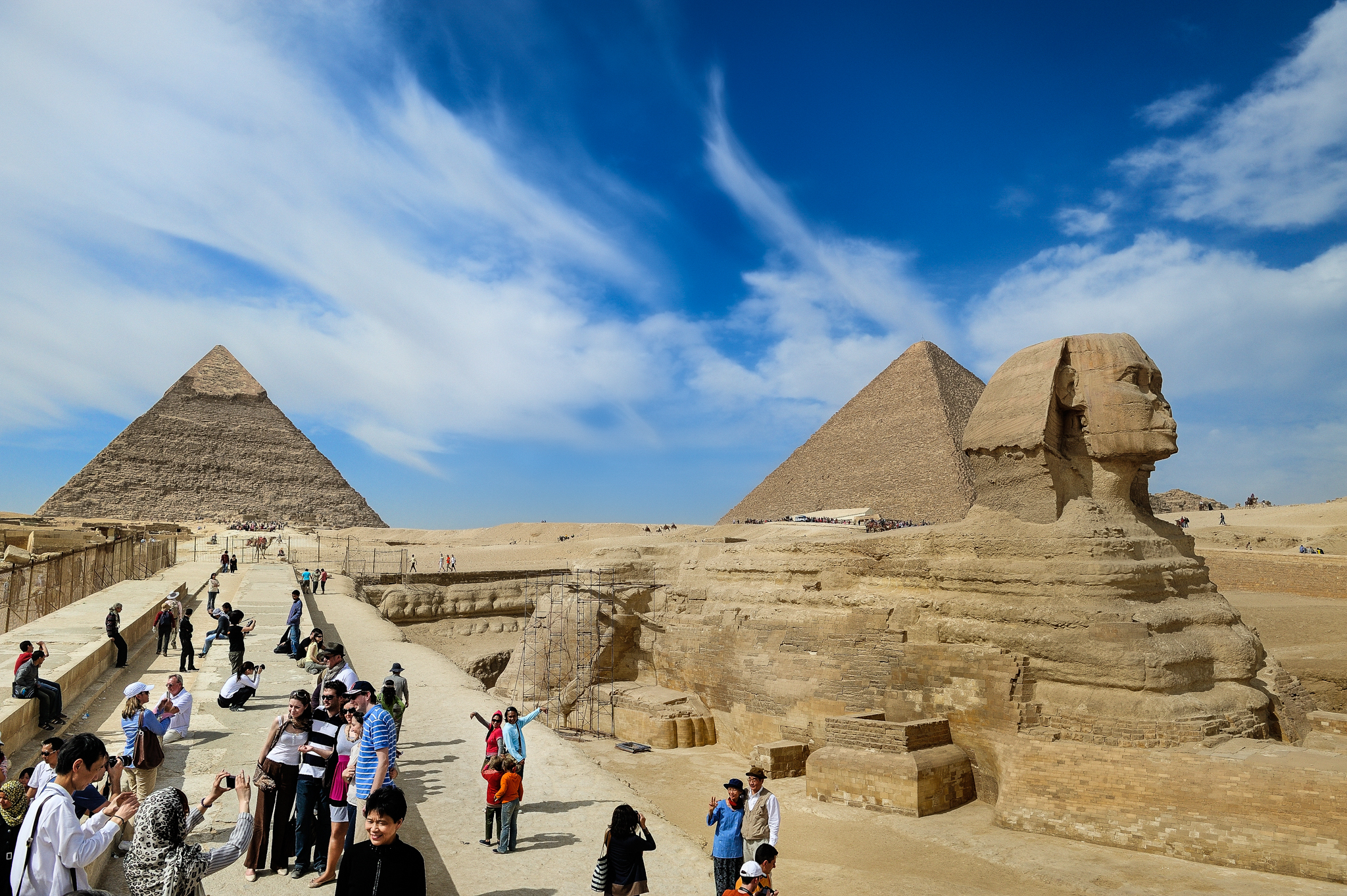 Titled "Experience Egypt's Timeless Beauty: Immersive History and Cultural Adventure," the Salon Privé Mag website published a photo report on some of Egypt's most important tourist destinations, shining the spotlight in particular on the cities of Cairo, Alexandria, Sharm el-Sheikh and Luxor.
Egypt, with its remarkable architectural styles, historical importance, and cultural depth, has become a favored destination among those looking for an extraordinary adventure, according to the report.
The report highlighted the archaeological treasures of Cairo, which provides countless experiences for lovers of history – including the pyramids of Giza, the Step Pyramid of Djoser, and other pyramids of the Old Kingdom.
The magazine referred to the upcoming opening of the Grand Egyptian Museum – considered the largest archaeological museum in the world dedicated to one civilization.
"The largest archaeological museum in the world, it welcomes guests with a colossal 11-meter statue of Ramses II providing a glimpse into the treasures unearthed from King Tut's tomb and spanning over 7,000 years of Egyptian history and culture," the report said.
Salon Privé Mag noted the many options in Cairo for culture lovers, including palaces, creativity centers, performing arts, contemporary art galleries, and many museums, in addition to the Cairo Opera House, which hosts international and local musical performances.
It added no visit to Cairo is complete without strolling through the historic Cairo area, including Al-Moez Street, a UNESCO World Heritage Site, and visiting the Khan al-Khalili area, which offers handicrafts and souvenirs.
"As the sun sets, a leisurely cruise on the Nile in a traditional felucca offers picturesque views of the Cairo Opera House, Cairo Tower, Cairo Yacht Club, and enchanting palaces, while savoring Bedouin-style mint tea," the article adds.
The report then touches on Luxor, which is located on the banks of the Nile River, and encouraged tourists to look forward to deep historical discoveries, including the city's many archaeological wonders.
Salon Privé Mag described Alexandria as the jewel of the Mediterranean, adding that the city is characterized by a mixture of cultures.
The report highlighted Alexandria's archaeological monuments, including Pompey's Pillar, the Roman Amphitheatre, Citadel Qaitbay, the legendary Pharos Lighthouse and Bibliotheca Alexandrina.
Next came a look at Sharm el-Sheikh, with the report describing it as an oasis for adventure lovers.
It said that the Red Sea is a distinguished spot for diving and swimming enthusiasts, characterized by vibrant marine life and unique coral reefs.
It also referred to the historical sites in South Sinai, such as Mount Sinai and St. Catherine's Monastery, which is one of the oldest monasteries in the world and has been designated a world heritage site on the UNESCO list, the Heavenly Cathedral and the Sahba Mosque, which is another architectural gem worth exploring.
Egypt offers a diverse mix of historical wonders, cultural depth, and exhilarating adventures, the report concluded.