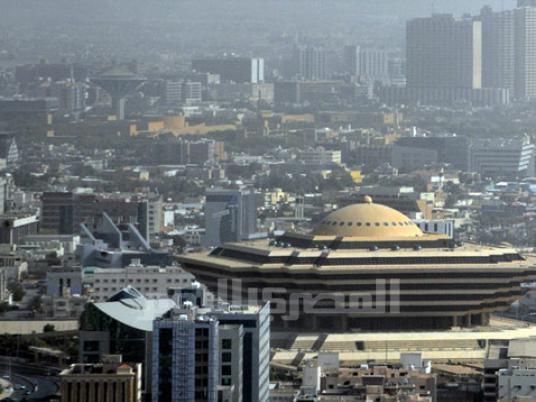 Egypt and Saudi Arabia have agreed to build a bridge between the two countries that was initially planned in the 1980s and could be ready for use next year, Saudi newspaper Al-Watan reported Thursday.
The two countries agreed under former President Hosni Mubarak to implement the project but it was subsequently postponed.
The newspaper, which is owned by a member of the royal family, quoted an official Saudi transportation ministry source as saying that the two countries are set to begin serious negotiations within a few weeks to outline the technical details of the project. The source added that the initial cost of the bridge is estimated at US$3 billion.
The bridge would extend from the Tabuk region in Saudi Arabia to the beginning of the Gulf of Aqaba in Egypt, at a length of 50 kilometers across the Red Sea, and could be ready by mid-2013, the paper reported. The two sides have reportedly agreed to name the bridge after the "Custodian of the Two Holy Mosques," Saudi King Abdullah bin Abdul Aziz.
The bridge is designed to facilitate the movement of trade and individuals, especially during the pilgrimage seasons of Hajj and Umra, as well as reduce the travel distance and time between the two countries and their regional neighbors, such as Syria and Iraq.
Studies suggest the cost of the project can be recovered within 10 years through tolls on religious pilgrims, tourists and workers who cross the bridge.
The newspaper added that the project is similar to the King Fahd Causeway connecting Saudi Arabia and Bahrain, which was established in 1982 at a cost of about 3 billion riyals. However, the report mentioned, this bridge will connect two continents.
The People's Assembly, Egypt's lower house of Parliament, debated the issue this week, and Speaker Saad al-Katatny submitted an information request to Transportation Minister Gamal Mostafa Mohamed al-Sayed about the reasons the project was halted, its location and the building costs.
Al-Masry Al-Youm quoted an Egyptian Transportation Ministry source on Monday as saying that Saudi Arabia had previously "rejected the implementation of the project for security reasons."
Initial studies for the project, which was announced in 1988, showed that the massive land-sea bridge would cross the Tiran Strait at the entrance of the Gulf of Aqaba in Egypt through the Ras Hamid area in Tabuk in northern Saudi Arabia.