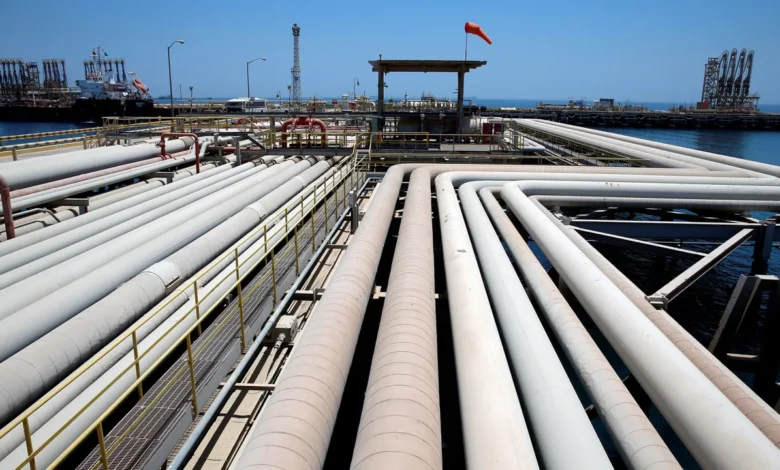 New York
CNN
 —  OPEC leader Saudi Arabia is extending its oil production cut for at least another month in a move that threatens to drive gasoline and other energy prices even higher.
An official source from the Saudi Ministry of Energy told state-run news agency SPA Thursday that the kingdom will extend this voluntary cut of one million barrels per day for the month of September.
The source told state media the cut could be extended further and the move is aimed at supporting the stability and balance of oil markets.
It's the second time the kingdom has extended the cut, which was first announced in June after a meeting of the alliance between Organization of the Petroleum Exporting Countries, Russia and other smaller producers.
At almost the same time, Russia announced plans to cut oil exports by 300,000 barrels per day, in September according to Reuters.
US oil prices rose 1.6% on Thursday to $81.05 a barrel. Brent crude, the world benchmark, jumped 1.5% to $84.50 a barrel.
Analysts say the moves by Saudi Arabia and Russia were already largely priced in to the oil market, which has been moving higher in recent weeks.
"This announcement supports those increases but is not likely to drive prices much higher by itself," said Rick Joswick, head of near-term oil research and analysis at S&P Global Commodity.
The prolonged supply restraint from Saudi Arabia and Russia comes even as oil prices have rebounded in recent weeks, helping to lift pump prices for US consumers to nine-month highs.
"It flies in the face of the US effort to tame inflation," said Robert Yawger, vice president of energy futures at Mizuho Securities. Yawger noted that Russia and Saudi Arabia are relying on higher oil prices to fund their budgets.
A White House official responded to the Saudi output news by noting that prices have come down significantly since last year.
"We will continue to work with producers and consumers to ensure energy markets support economic growth and to lower prices for American consumers," the official told CNN in a statement.
The national average for regular gas climbed to $3.82 a gallon on Thursday, according to AAA. That's the highest since late October 2022 and marks a 28-cent increase over the past month.
The gas price spike has been driven by a combination of OPEC's supply cuts and extreme heat that has derailed refineries. At some point, gasoline prices could rise to levels that become so painful that it hurts demand.
"$4 is the line in the sand," said Yawger. "Once you get to $4 you get demand destruction. It kills the golden goose."
Diesel, a key fuel that powers trucks, trains and boats, is also getting significantly more expensive.
Saudi Arabia needs Brent crude to trade at around $81 a barrel in order to balance its budget, according to the International Monetary Fund. The kingdom slipped into a budget deficit this year after reporting a surplus in 2022 for the first time in almost a decade.
Russia is trying to boost revenues to support its war effort in Ukraine. According to estimates published by the International Energy Agency last month, Russia's revenue from oil exports plunged by $1.5 billion in June to almost half the level a year ago.