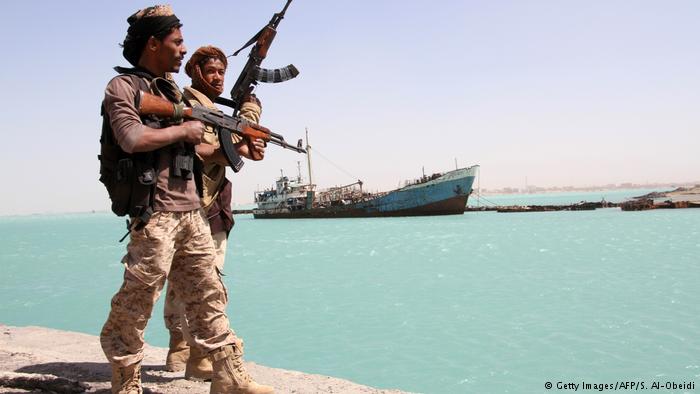 Oil shipments were halted 10 days ago after two Saudi tankers came under attack by Houthi rebels. This week, Israel jumped into the fray, warning Iran that it was prepared to defend a key route — militarily if necessary.
Saudi Arabia announced Saturday that it will resume oil shipments through the Bab al-Mandeb strait, 10 days after attacks by Houthi rebels off the coast of Yemen prompted the suspension.
Saudi Energy Minister Khalid al-Falih told the official Saudi Press Agency (SPA) that shipments through the narrow strait, which joins the Gulf of Aden with the Red Sea, would resume today.
The Saudi-led military coalition has taken undisclosed measures to "ensure the security of navigation in this strait and in the Red Sea," Falih told the SPA.
Measures have been taken "in coordination with the international community," he added without elaborating.
A Saudi-led military coalition of regional Sunni states has been fighting Iranian-backed Houthi rebels in a battle for control Yemen, one of the Arab world's poorest countries, since March 2015.
On July 25, Saudi Arabia's state oil company, Aramco, said it was temporarily suspending oil shipments through the strait after two of its oil tankers, operated by Saudi shipping group Bahri, came under attack a day earlier. One vessel was lightly damaged.
Israel jumps into the fray
Al-Masirah television, a pro-Houthi broadcaster, reported then that the rebels had targeted Saudi Arabia's al-Dammam warship, but did not elaborate.