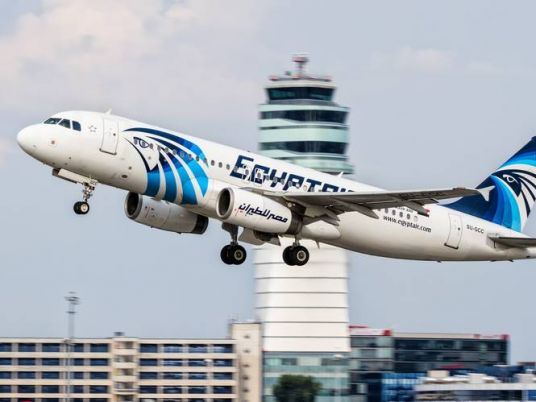 The Saudi embassy in Cairo announced on Monday that it would resume flights between Saudi Arabia and Cairo only for Tuesday and Wednesday, allowing Saudi citizens stuck in Egypt can return home and vice versa.
Over 5,000 Egyptian pilgrims were stuck in Saudi Arabia after the suspension of flights between the kingdom and a number of countries, including Egypt, as part of measures against the coronavirus spread.
The Saudi Foreign Ministry's official twitter said on Sunday that countries impacted by the kingdom's latest travel restrictions include the UAE, Kuwait, Bahrain, Lebanon, Syria, South Korea, Egypt, Italy, and Iraq.
The step includes suspending entry to the kingdom for travelers coming from the aforementioned countries, as well as individuals who were in one of those countries during the 14 days prior to their arrival to Saudi Arabia.
Saudi's Foreign Ministry added that the suspension covers flights and maritime voyages between Saudi Arabia and those countries but excludes evacuation attempts, shipping and trade.