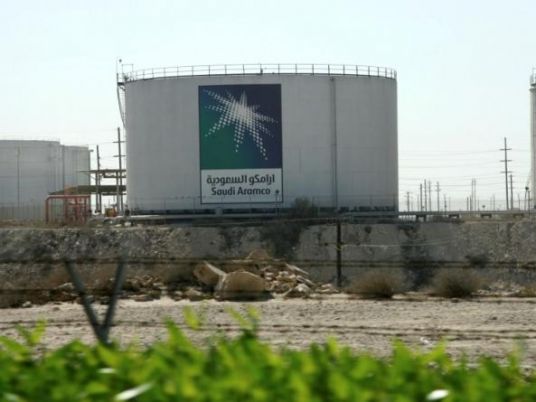 Saudi Aramco informed the Egyptian General Petroleum Corporation, Egypt's state oil company, in early October that it would halt the supply of refined oil products to Egypt, a government official told Reuters on Monday.
"Aramco informed the EGPC early this month of its inability to supply Egypt with shipments of petroleum products," the official said, without giving a timeline for the suspension or a reason.
Traders told Reuters last week that Egypt had not received October allocations of petroleum aid from Saudi Arabia, forcing its state oil buyer to rapidly increase tenders even amid a severe dollar shortage and growing arrears to oil producers.
The EGPC plans to allocate more than $500 million to purchase petroleum products and Egypt plans to launch some tenders to buy fuel needed for local consumption.
Saudi Arabia agreed to provide Egypt with 700,000 tonnes of refined oil products per month for five years under a $23 billion deal between Saudi Aramco and the Egyptian General Petroleum Corporation (EGPC) signed during a state visit this year by Saudi Arabia's King Salman.

Delivery of the Saudi Aramco products was halted as of Oct. 1 though the reason remains unclear, a trader that deals with the EGPC told Reuters.

The kingdom has pumped billions of dollars, including grants, into Egypt's flagging economy since the toppling of President Mohamed Mursi of the Muslim Brotherhood in 2013 after mass protests against his rule.

The oil aid has saved Egypt hundreds of millions of dollars per month at a time when it faces an acute shortage of hard currency that has forced it to ration dollars for key commodities and negotiate long term credit arrangements with oil producers to keep critical supplies flowing.

Under the 700,000-tonne monthly supply deal, Saudi Aramco agreed to provide 400,000 tonnes of gas oil, 200,000 tonnes of gasoline and 100,000 tonnes of fuel oil per month, all on a credit line with a 2 percent interest rate to be repaid over 15 years, an EGPC official has told Reuters.

The EGPC has re-entered the spot market in recent weeks to fill the gap, traders said, announcing its largest purchase tenders in months, including calls for some 560,000 tonnes of gasoil for October arrival, a steep rise from the roughly 200,000 tonnes sought in September.

The state oil buyer announced additional tenders on Thursday and Friday for 665,000 tonnes of gasoil and 132,000 tonnes of gasoline for November arrival, levels that could suggest a protracted delay or suspension of Saudi Aramco products.