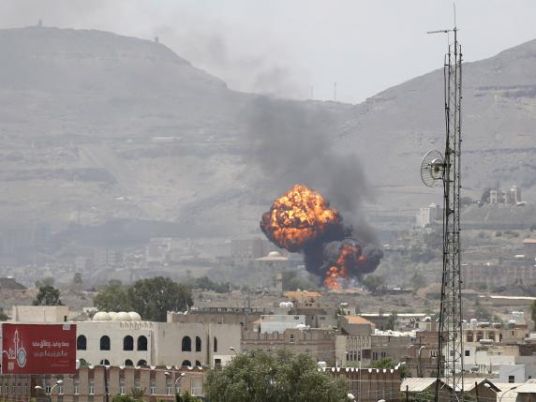 A district commander and a sergeant in Saudi Arabia's border guard have been killed in an attack launched from across the frontier with Yemen, the Saudi interior ministry said on Saturday.
The men were killed by heavy gunfire from the Yemen side of the border on Friday after their patrol vehicle was hit by a mine explosion, the ministry said.
Saudi Arabia has been fighting Iran-allied Houthi rebels in Yemen for six months and has led a coalition of Arab states on a military campaign to eject the group from the capital Sanaa and restore the government from its exile in Riyadh.
Several dozen soldiers from the kingdom have been killed in clashes along the country's long, rugged border with Yemen, including a general last month.Coalition air strikes and ground fighting have killed over 4,500 people in Yemen since the foreign intervention began on March 26. UN-backed efforts for a compromise faced long odds as combat ramped up on Saturday.
Clashes between Houthi forces and those loyal to the exiled administration raged in the central desert province of Marib and the southwestern city of Taiz, where residents reported that the two sides duelled with heavy artillery in civilian areas.
Meanwhile, the Saudi-led alliance launched air attacks on suspected Houthi positions on at least five provinces throughout the country and on Sanaa.