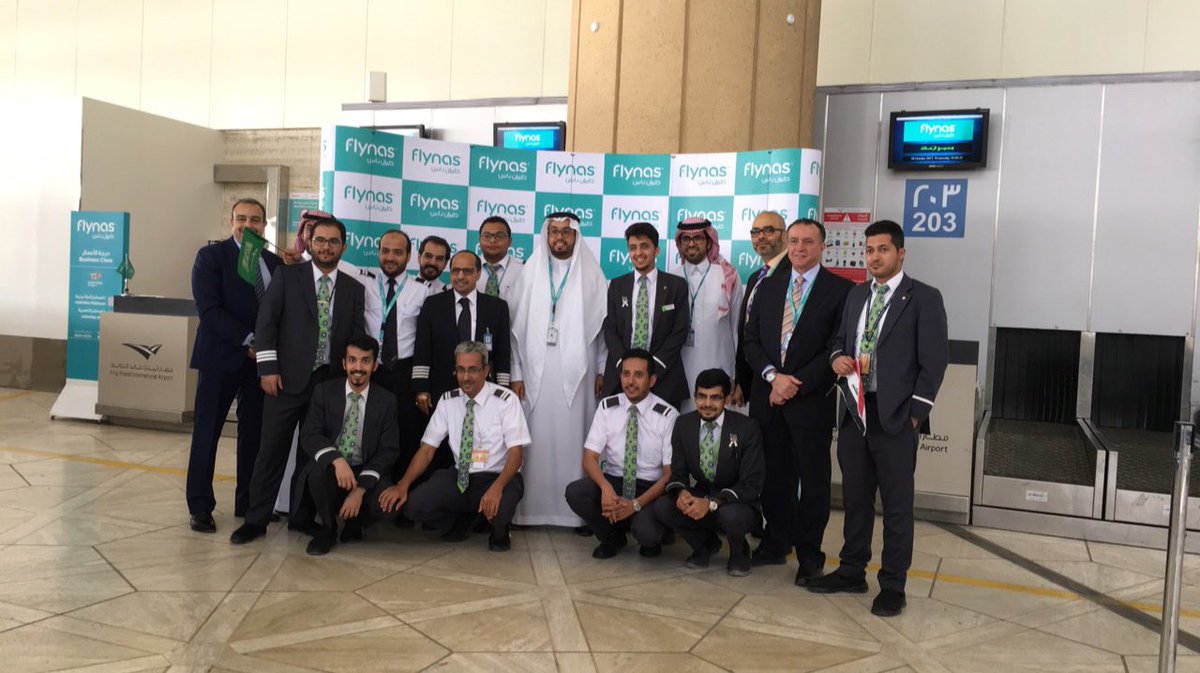 Saudi budget-carrier flynas has launched a route from the Saudi capital, Riyadh, to Baghdad, marking the first direct flight between the two countries since the 1991 Gulf War.
The carrier posted on its Twitter account an image of the crew that took part in the inaugural flight, which took off to Baghdad just before noon Wednesday. In a statement, flynas said the flight reflects the importance of "brotherly ties and bilateral relations" between Saudi Arabia and Iraq.
It's the latest sign of improved relations between the two neighbors. A number of high-profile Iraqis have visited Saudi Arabia in recent months, including a rare visit in July by Shiite cleric Muqtada al-Sadr.
Saudi Arabia is improving ties with Iraq in an effort to blunt Iran's vast influence there.