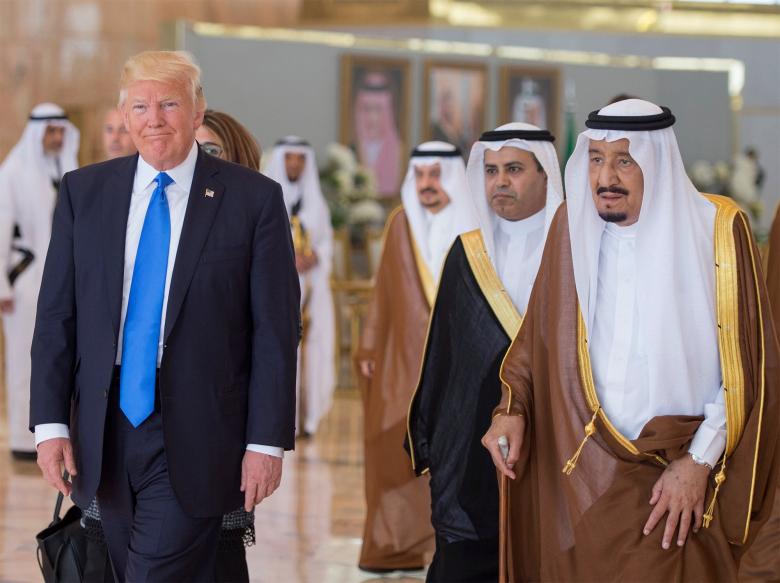 Saudi Arabia is taking new steps to counter the messages of Islamic State and other Islamist militant groups online, a senior Saudi official said on Saturday, as US President Donald Trump began a visit to the kingdom.
Mohammed al-Issa, secretary-general of the Saudi-based Muslim World League, told reporters the kingdom will open a coordinating center on Sunday in an inauguration ceremony attended by Trump and Saudi King Salman.
Saudi Arabia aims to take the fight beyond military action "because we know these groups can only be defeated if we defeat their ideology", he said.
"Al Qaeda did not collapse after the fall of the Taliban because its ideology still existed."
Issa, who also directs the defense ministry's new Ideological War Center and has a seat on the kingdom's Council of Senior Scholars, said Saudi Arabia had already begun initiatives to discredit and dismantle extremist websites.
The Ideological War Center, which launched operations last month, aims to correct what it calls "misguidance" about Islam through its channels on Facebook, Twitter and Youtube.
The kingdom's Islamic Military Counter Terrorism Coalition has also established the world's biggest digital center to monitor IS and al-Qaeda activities online, said Issa.
He said the digital center had closed thousands of militant websites.
Ahead of Trump's trip, the White House said the president expected tangible results from Saudi Arabia in countering Islamic extremism.
Reporting by Katie Paul; Writing by Sylvia Westall; Editing by Andrew Roche