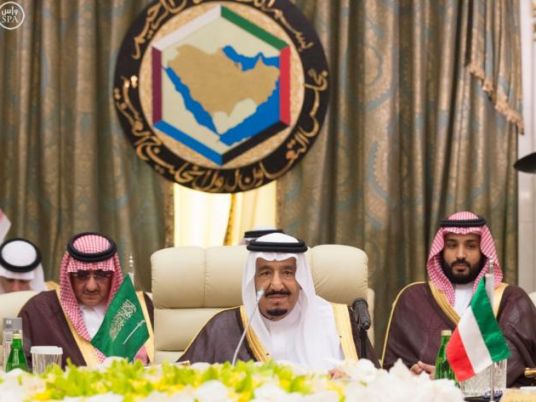 Saudi Arabia on Thursday warned of "disastrous consequences" from a United States law allowing 9/11 victims to sue the kingdom, in a major spike in tension between the longstanding allies.
The warning came after the US Congress voted overwhelmingly on Wednesday to override President Barack Obama's veto of the Justice Against Sponsors of Terrorism Act (JASTA) on relations between states.
JASTA allows attack survivors and relatives of terrorism victims to pursue cases against foreign governments in US federal court and to demand compensation if such governments are proven to bear some responsibility for attacks on US soil.
A Saudi foreign ministry source on Thursday called on the US Congress "to take the necessary measures to counter the disastrous and dangerous consequences" of the law.
The unnamed spokesman, cited by the official Saudi Press Agency, said the law is "a source of great worry."
This law "weakens the immunity of states", and will have a negative impact on all countries "including the United States," the Saudi spokesman said, expressing hope that "wisdom will prevail."
In opposing the law, Obama said it would harm US interests by undermining the principle of sovereign immunity, opening up the US to private lawsuits over its military missions abroad.
The erosion of sovereign immunity is also a concern among the six-nation Gulf Cooperation Council, of which Saudi Arabia is the most powerful member.
Saudi Arabia's Gulf allies have lined up beside Riyadh to criticise the law.
Analysts earlier Thursday warned that Saudi Arabia could reduce valuable security and intelligence cooperation with longstanding ally Washington after the Congressional "stab in the back."
Cutting such cooperation is among the options available to Riyadh, the analysts said.
"I'm afraid that this bill will have dire strategic implications" for the United States, Salman al-Ansari, head of the Saudi American Public Relation Affairs Committee (SAPRAC), told AFP.
– Decades-old ties –
"This partnership has helped provide US authorities with accurate intelligence information" that helped stopped attacks, said Ansari, whose committee is a private initiative to strengthen Saudi-US ties.
Riyadh and Washington have a decades-old relationship based on the exchange of American security for Saudi oil.
Saudi Arabia was home to 15 of the 19 Al-Qaeda hijackers who carried out the September 11, 2001 attacks on the United States which killed nearly 3,000 people.
Riyadh denies any ties to the plotters.
Ties between Riyadh and Washington became increasingly frayed under Obama, but analysts said security cooperation and intelligence sharing remained solid.
Whether that will continue, analysts said, is now a question.
"Saudi has been stabbed in the back by this unthoughtful and unrealistic bill," Ansari said. "How can you sue a country that is collaborating against the very same terrorism that they are baselessly being accused of?"
Mustafa Alani, a senior adviser to the Gulf Research Center, suggested a review of the Saudi-US alliance.
"Your financial investments have to be reduced in the US, your political and security cooperation has to be reduced," he said.
A senior Saudi prince reportedly threatened to pull out billions of dollars of US assets if JASTA became law, though Saudi officials have distanced themselves from such threats.
"It will be very difficult for Saudi Arabia to continue in intelligence cooperation when they take such a hostile position," said Jamal Khashoggi, a veteran Saudi journalist and analyst.
He said Saudi officials are probably debating whether to act now or "wait until the first suit is filed in some small town in America."