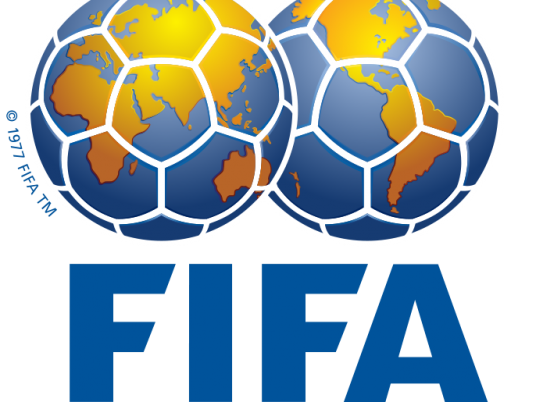 Soccer world body FIFA, mired in the worst graft scandal in its history, is giving 48 Swiss watches worth up to US$25,000 each to a children's soccer charity after a year cajoling officials who received them from Brazilian soccer authorities to give them up.
The watches were left on the hotel beds of football officials including members of FIFA's Executive Committee and representatives of national football associations attending a FIFA Congress in Brazil before the 2014 World Cup.
FIFA, though dogged by corruption accusations for many years, was pitched into crisis in May when police raided a Zurich hotel on the eve of a congress arresting several officials. Fourteen, including two former vice-presidents, have been indicted for corruption in the United States.
FIFA's Ethics Committee, which last year determined the gifts handed out by the Brazilian Football Association violated its ethics rules, said on Thursday it had donated the Parmigiani-brand watches to Germany's streetfootballworld, to be sold to benefit the group's youth programs in Brazil.
Getting the watches back was a struggle, a FIFA spokesman said. Some people pleaded they had given the watches to charity, or to a friend. Others offered to pay cash.
"We did the utmost to receive every single watch. It was hard work," the spokesman said. "We didn't let someone get out with a weak excuse."
Initial reports indicated 65 watches were handed out. Eventually, the Brazilian Football Association said only 57 people confirmed receipt.
Six people said they had lost the timepieces, the FIFA spokesman said, adding three did not arrive for various reasons, cutting the total of returns to 48.
Deposit box in Berlin
FIFA said it saw no legal grounds to pursue those who said they never received the watches.
The Ethics Committee's investigatory chamber said Thursday it now considered the matter closed, while broader corruption allegations continue to plague the organization.
FIFA has since suspended its president, Sepp Blatter, and European soccer boss Michel Platnini, over a 2 million Swiss franc payment.
Parmigiani watches are made in Switzerland's luxury watchmaking region north of Geneva, with independent appraisals putting a market value of just over US$25,000 for each timepiece handed out by the Brazilians.
Streetfootballworld network director Vladimir Borkovic said Thursday he was told they were valued at US$19,000 to US$25,000, depending on the model.
They're now in a safety deposit box in a Berlin bank.
"They're in a safe place," Borkovic told Reuters, adding he hopes to dispose of them at auction or at dinner events over the next few months. "We have a responsibility to put this kind of wealth where we and FIFA feel it belongs."
At US$25,000 each, the proceeds would total US$1.2 million.
Whether buyers will pay a "scandal premium" — or if a tawdry provenance could cut their worth — was something weighed by streetfootballworld officials, but Borkovic was optimistic buyers would consider the Brazilian children who will benefit.
"It could go both directions," said Borkovic. "The earlier we do it, the better we will be able to serve the young people in Brazil."