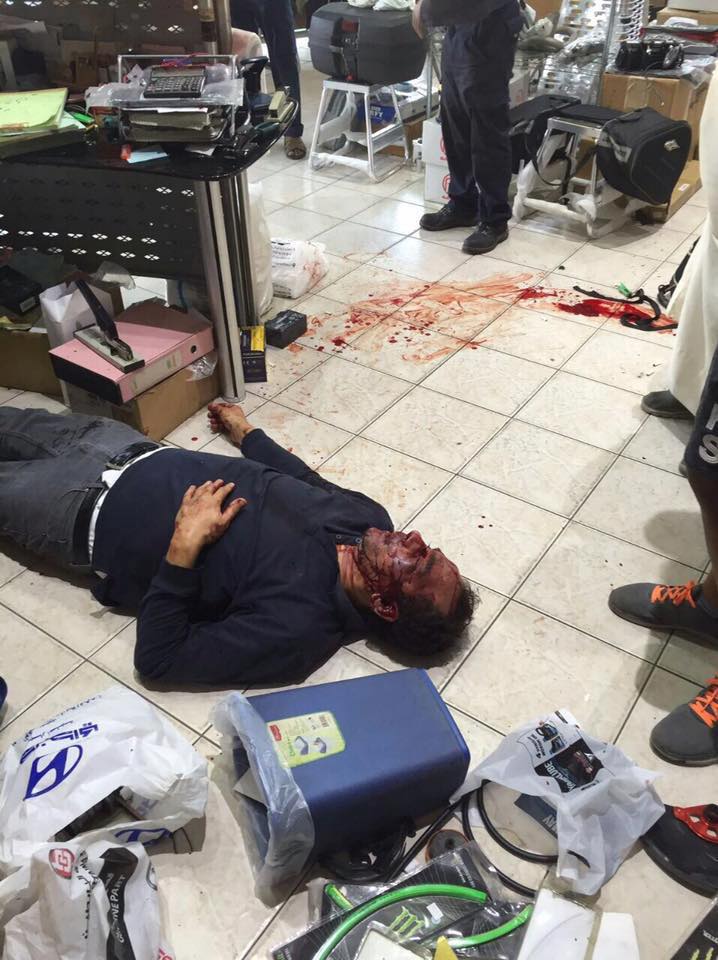 A Kuwaiti man suspected of accompanying the man who assaulted an Egyptian migrant worker in Kuwait, Waheed Mahmoud al-Rifeai, was arrested on Thursday with an investigation ongoing into the assault, said the the Egyptian Ministry of Foreign Affairs.
According to a statement, released by Egypt's assistant Foreign Minister Khalid Rezak, the assault took place after a disputed erupted after Rifeai informed the Kuwaiti man that staff for the motor repair shop he was working at were on a break.
Social media users circulated a video captured on CCTV on Tuesday, of a Kuwaiti man brutally assaulting a worker at a central marketplace in the al-Shuwaikh area in Kuwait. In the video, a second man can also be seen standing on the side.
The video elicited the Egyptian public to call for an intervention from Foreign Minister Sameh Shoukry and the Egyptian Embassy in Kuwait.
A delegation of Egyptian editors visited al-Rifeai on Wednesday to check on his health. The editors were in Kuwait City to cover a regional summit by the six-nation Gulf Cooperation Council.
Meanwhile, the Minister of Immigration and Egyptian Expatriates' Affairs, Nabila Makram, paid a visit to Kuwait on Thursday to check on al-Rifeai's condition.