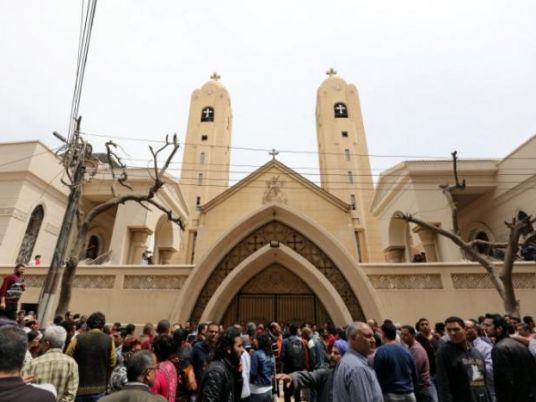 In the wake of numerous media reports of a militant attack on the Orthodox Coptic monastery in North Sinai's Al-Arish, security sources who wished to remain anonymous denied on Tuesday that such an attack took place.
On Monday evening, a number of local media outlets reported that a militant attack took place against the Coptic monastery located in the North Sinai city of Al-Arish, adding that the Egyptian security forces managed to foil the attack.
But according to the state-run news agency, MENA, security sources said that these news reports of an alleged deadly attack were "not correct."
Reports from North Sinai are often difficult to verify due to obstacles faced by journalists reporting in the region.
This comes following Friday's devastating militant attack carried out by an unknown group on worshipers performing Friday prayers in El-Rawda mosque, in a village close to Beer El-Abed city, North Sinai.
Friday's attack, which left 305 civilians dead and 129 injured, is the deadliest militant attack in recent Egyptian history. The targeted mosque, El-Rawda, is believed to be affiliated to the Sufi manner in Islam, considered 'apostates' by the IS-affiliated Sinai Province militant group.
Egyptian security forces have been battling a violent Islamist-extremist insurgency in North Sinai after militancy gained traction following the ousting of Mohamed Morsi from the presidency in 2013. Late in 2014, insurgents – including Sinai Province – pledged allegiance to the Islamic State group.
Hundreds of security force personnel have been killed, as well as hundreds of militants.