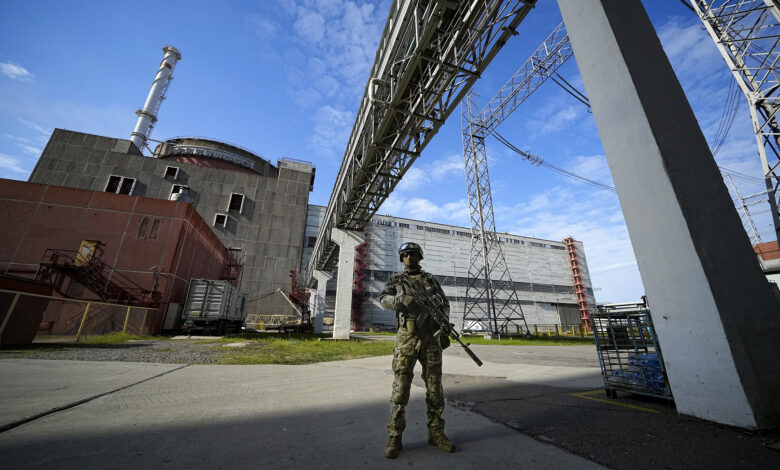 Foreign ministers and senior officials from Europe, North America and South Korea have expressed their "grave concern" regarding threats posed to the safety of nuclear facilities in Ukraine.
The officials — who include the foreign Ministers of Canada, France, Germany, Italy, the United Kingdom and Ukraine, as well as senior officials from the Republic of Korea, Switzerland, the United States and the European Union — released a joint statement released following a high-level meeting on the sidelines of the United Nations General Assembly on Wednesday.
The statement detailed their "grave concern regarding the threats posed to the safety and security of nuclear facilities devoted to peaceful purposes in Ukraine and their personnel, significantly raising the risk of a nuclear accident."
Continuing, the statement voiced support for the International Atomic Energy Agency's mission to Ukraine's Zaporizhzhia Nuclear Power Plant (ZNPP), before criticizing Russia's occupation and "sham referenda."
"We emphasize that Russia's seizure and militarization of the ZNPP is the root cause of the current threats in the field of nuclear safety and security," the statement added.
"We recall that the heightened risks of a nuclear incident will remain dangerously high as long as Russia remains present on the site of ZNPP. The Russian Federation must immediately withdraw its troops from within Ukraine's internationally recognized borders and respect Ukraine's territorial integrity and sovereignty."
"Should the Russian Federation conduct any sham referenda within occupied territories of Ukraine, we reiterate that these would have no legal and political effect, including on the status of the ZNPP," the statement continued.
The officials also highlighted the importance of uploading the UN nuclear watchdog's resolutions regarding "armed attacks or threats against nuclear facilities devoted to peaceful purposes" and the agency's pillars of nuclear safety. The statement also highlighted the importance of complying with international humanitarian law.