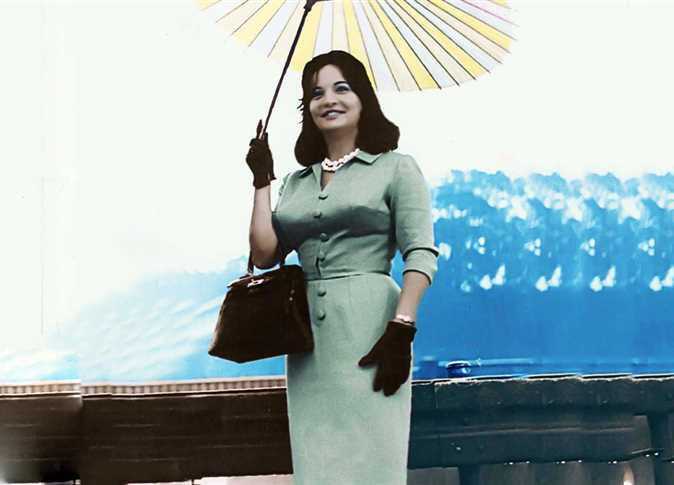 She would brighten up your bad days with an angelic voice and impeccable acting skills. But there was something about her you could not articulate with words, simply, her glowing aura made you happy to see her. Yesterday, the world lost an iconic Egyptian actress and singer, Shadia, who passed away at the age of 86, after suffering a stroke this month which led to a coma.
Fatima Ahmed Kamal, who was later to be known by her stage name Shadia, was born in 1931. She established a name for herself by becoming one of the few female singers who could perform serious roles, rather than just act in lighter roles.
She was famous for her performances in iconic comedies such as: 'Meraty Modir Am' (My wife is a General Manager) opposite Salah Thou Al Fakkar, and 'Enta Habibi' (You're my love) opposite Farid al-Atrash.
As for her serious roles, she received amazing critiques for her roles in 'Mira Mar', one of the most famous dramas in the history of Egyptian cinemas, as well as 'Adwa Almadia' (Lights of the City), 'Al Maraa Al Maghoula' (The unknown woman) – which arguably stands as her most iconic movie, and her final movie 'La Tselni Man Ana' (Don't ask me who I am), which followed as another classic in Egyptian cinema.
Her music captured hearts with songs including 'In Rah Mennek Ya Ein' (If He Left My Eyes), 'Seed El Habayeb' (The Most Beloved), 'Haga Ghariba'  (Something Weird) – in which she performed a duet with the legendary Abdel Halim Hafiz, 'Olou Le Ein Al Shams' (Tell the Sun's Eye), and finally, one of the most iconic songs in Egypt, 'Ya Habibty Ya Masr' (Oh My Beloved Egypt),  a song one still hears at every historic national event and national celebration day; it may as well be the unofficial Egyptian national anthem.
Shadia will always remain unforgettable. Her death is a sad occasion Egypt will remember, but through her music and performances, Shadia will be live eternally in the memory of Egyptians.