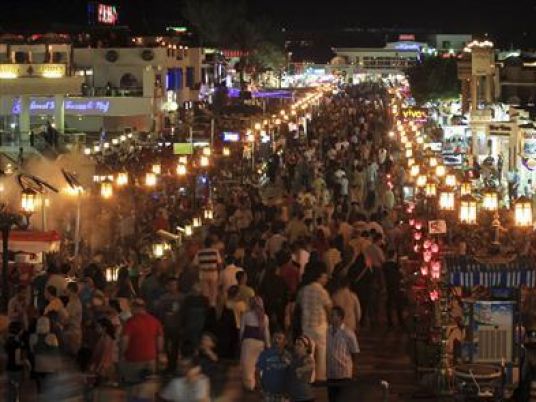 If you are looking for a breathtaking tourist destination, an exceptionally luxurious stay but with low expenses, a seemingly far-fetched dream but one that is in actually achievable: Pack your bags and book a ticket to one of the Red Sea pearls, Sharm El-Sheikh or Hurghada.
Out of 100 cities across the globe, Egypt's Sharm El Sheikh and Hurghada were ranked as the lowest costing luxury holiday tourist destinations in the world, according to a report released by travel search engine Skyscanner.
The report explained that a single-night at a five star hotel in Sharm El-Sheikh costs around $106. Travel-savvy holidaymakers can even find more affordable rooms worth roughly $33 per night. Meanwhile, you can only pay $122 at for a night at the city's most opulent resorts.
A single-night stay at a five-star hotel in Cairo seems to be pricey and even more expensive than stays at Berlin, Athens and Abu Dhabi, as the city came on the 40th spot with an average cost of $254 per night.
Across the Middle East's side, the UAE's Sharjah was one of the cheapest spots,l snatching the fifth place at the list where you can pay only $137 for an exceptional luxurious night.
Saudi Arabia's Mecca ranked 64th spot with an average cost of $339 per night and Abu Dhabi grabbed the 26th spot with $221.
The most expensive city on the list unsurprisingly New York, where one must splash out an average of $1,075 for a night in one of the city's lavish hotels.