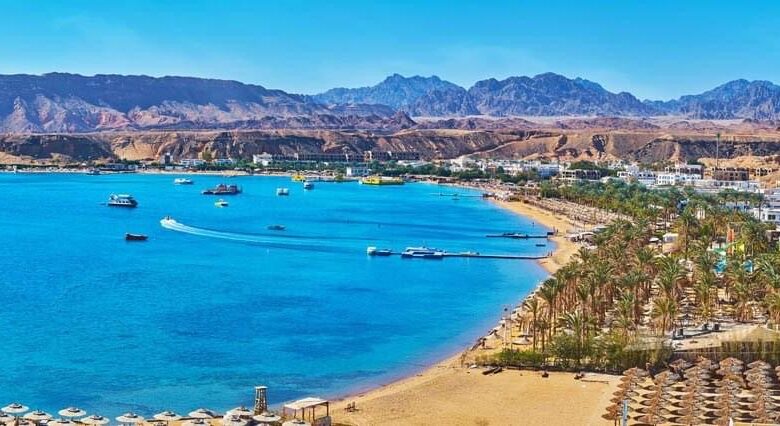 South Sinai Governor Khaled Fouda, announced that Sharm el-Sheikh has now become the first environmentally friendly city in the Middle East, after concluding projects to develop the city before the launch of the 27th Climate Summit (COP27).
"It's only seven days to the launch of the summit, and the world will witness an Egyptian achievement and miracle that happened within five months, as 31 projects have been implemented to transform Sharm el-Sheikh into the first green tourist city in Egypt and the Middle East," Fouda said in statements to the privately-owned al-Watan newspaper.
Fouda explained that the Green Zone project in Sharm el-Sheikh was finally completed, under the supervision of the Sinai Reconstruction Authority.
He added that he inaugurated the Bedouin village in the Green Zone of al-Salam Park in Sharm el-Sheikh in preparation for hosting the summit.
"The village is of an authentic Arab character, which reflects the Bedouin life, and contributes to the tourism promotion of the city of Sharm el-Sheikh," he said.
"The village includes Bedouin seating and a restaurant that serves hot meals, in addition to authentic Bedouin drinks, such as green coffee and tea with basil."
A representative of the company executing the village project, Salem Muhanna, explained "The Bedouin village is a model that simulates the Bedouin life in the desert, and that a staff of Bedouin youth was selected, who provide an honorable example for the delegations participating in the activities of the Green Zone, and provide authentic Bedouin food and drinks."
"The area of the village is 1,000 square meters, and it includes Bedouin seating and a service area that offers all authentic Bedouin cultural arts, in addition to serving Arab food and drinks, and Sinai art and shows will be performed for delegations to learn about the identity of the Sinai Bedouins."