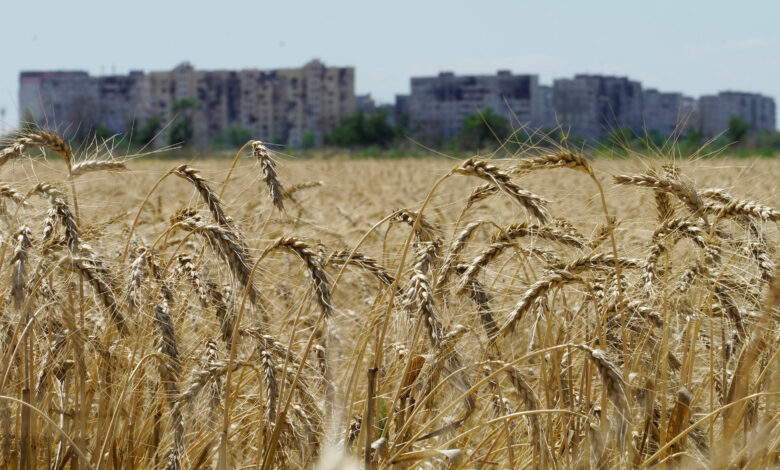 The United Nations announced that the joint coordination center for supervising the implementation of the Black Sea grain initiative, has granted leave permission to a ship carrying 31,400 metric tons of wheat from Ukraine to the port of Damietta in Egypt.
The joint coordination center has granted leave permission for eight ships, including the one coming to Egypt, as well as two other ships that have been delayed in leaving and will set sail in the coming days.
In a statement on Saturday, the organization said that the total loads of grain and other foodstuffs from the three Ukrainian ports agreed upon in the initiative as of Friday, amounted to about 1,766,531 metric tons, through 160 trips.
The statement said that the inspectors of the Joint Coordination Center had completed yesterday eight inspections on the incoming ships, and the inspectors today are conducting six inspections on incoming ships and three outgoing ships.
The international organization added that the operations are conducted in accordance with the agreed procedures at the Joint Coordination Center, where all participants coordinate with their own military and other relevant authorities to ensure the safe passage of commercial ships within the framework of the Black Sea Grain Initiative.
Latest developments in the crisis include the Russian Ministry of Defense announcing the downing of two Ukrainian Su-25 fighters in the Kherson region.
Russian forces had managed to impose their control over the Kherson region before, however Ukrainian forces announced the launch of a counterattack to re-impose Ukrainian control over the region.