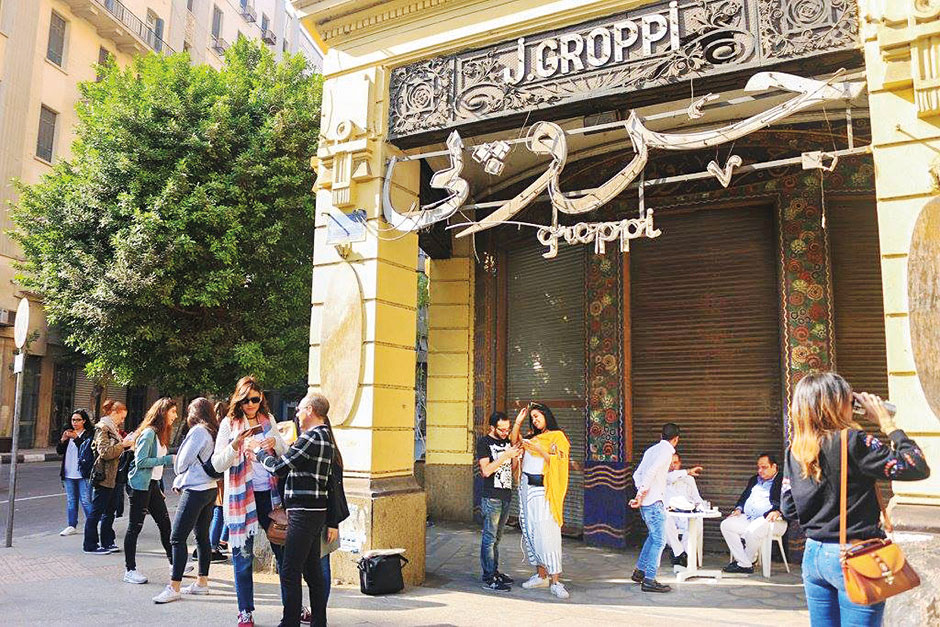 Local authorities in Cairo have called on shopkeepers in downtown to alter their shop signs to match the city's standards or remove them, as part of a plan to restore and preserve the heart of the capital, said the Cairo Governor's official Spokesperson Ibrahim Awad.
Awad clarified, in statements to Al-Shorouk, that downtown Cairo has more than 500 old properties that constitute artistic masterpieces.
He added that the authorities have begun restoring 300 properties that have downtonwn's distinct French-influenced architectural style, as well as developing Tahrir Square.
The goal of unifying the buildings and store fronts' style is to preserve the history of Khedivial Cairo and revive tourism in the area, he explained.
The restoration is being done in cooperation between the executive bodies of the Cairo Governorate, the company that owns the heritage properties in downtown Cairo, the Civilization Coordination Agency, and the heads of the neighborhoods of the Khedivial District, as well as some shopkeepers.
The head of the West Cairo neighborhood, Mohamed Aqel, said that the Civilization Coordination Agency has a complete plan to restore the heritage of the area after the vendors and shopkeepers encroached on it, stressing that citizens will notice a change in the coming period, especially on Qasr al-Nil Street, al-Shawarby Street, and the  numerous downtown squares.
Downtown Cairo was built in 1863 by Khedive Ismail Pasha, who sought to turn the city into the "Paris of the Middle East".
Following a positive public response to the recent renovation of Tahrir Square, the Egyptian government has been working to renovate the downtown area between Tahrir and Opera squares, passing through Talaat Harb and Mostafa Kamel squares.

Additionally, the government has decided to transform a number of Cairo streets into pedestrian-only streets and to allocate other streets for pedestrian traffic in the evenings.