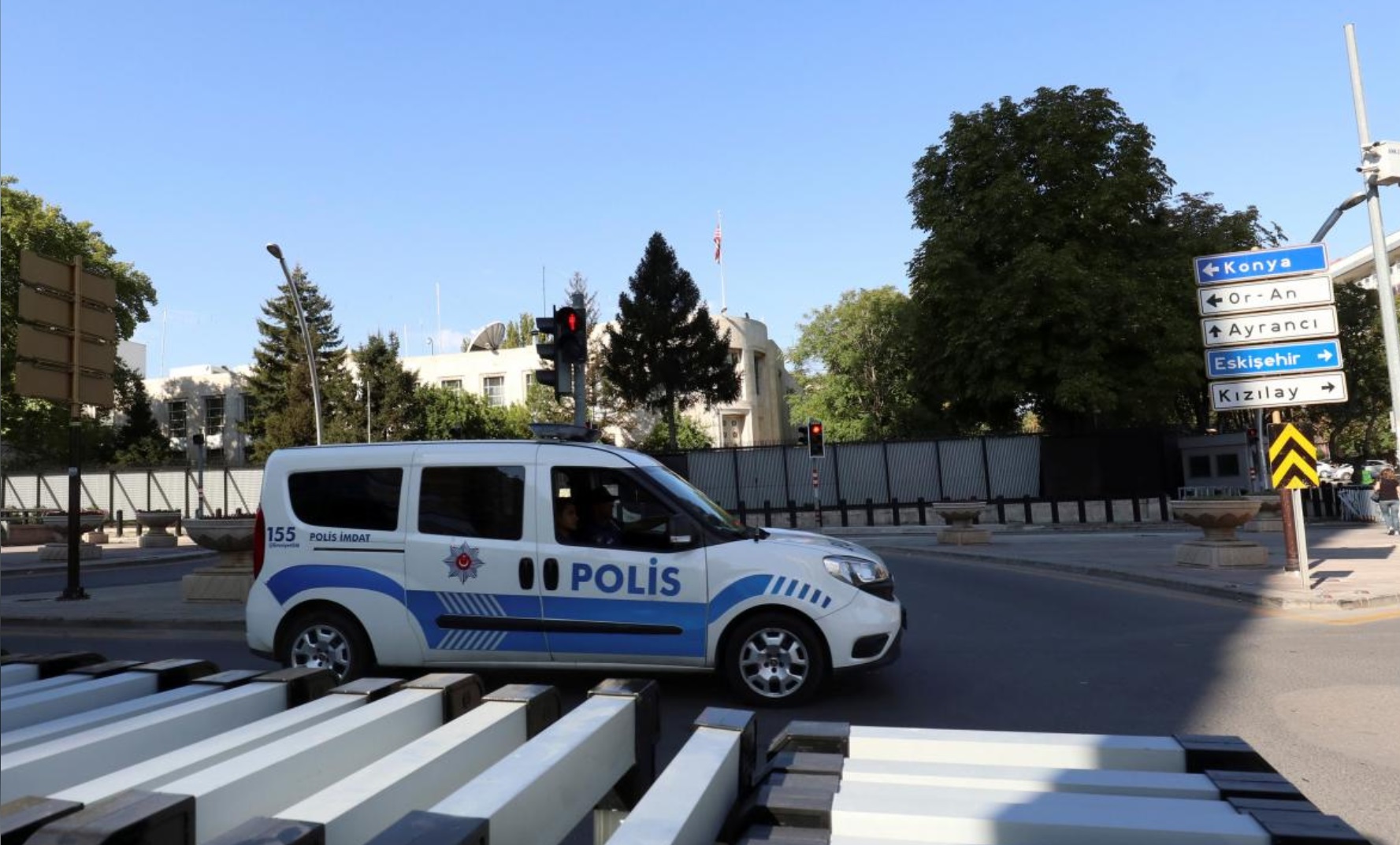 ANKARA (Reuters) – Amid tense relations between Ankara and Washington, several gunshots were fired on Monday from a vehicle at the US Embassy in the Turkish capital, causing no casualties.
The early morning attack coincided with a deepening row between the two countries over the trial of a US pastor in Turkey.
An unidentified assailant or assailants fired six bullets at an embassy security gate from a passing white vehicle around 0530 a.m. local time (0230 GMT), three bullets hitting an iron door and a window, the Ankara governor's office said in a statement.
The embassy is closed this week for a public holiday to mark the Islamic Eid al-Adha festival.
"We can confirm a security incident took place at the US Embassy early this morning. We have no reports of any injuries and we are investigating the details," said David Gainer, the embassy spokesman. "We thank the Turkish National Police for their rapid response."
Video footage from broadcaster Haberturk showed police teams inspecting one of the entrances to the embassy and apparent damage caused by a gunshot could be seen in one window. It said empty cartridges were found at the scene.
President Tayyip Erdogan's spokesman condemned the attack on Twitter and said the incident is being investigated. "This is a clear attempt to create chaos," spokesman Ibarahim Kalin said. "Turkey is a safe country and all foreign missions are under the guarantee of the laws."
The US Embassy in Ankara and the consulate in Istanbul have in the past been the targets of attacks by militants and have faced numerous security threats.