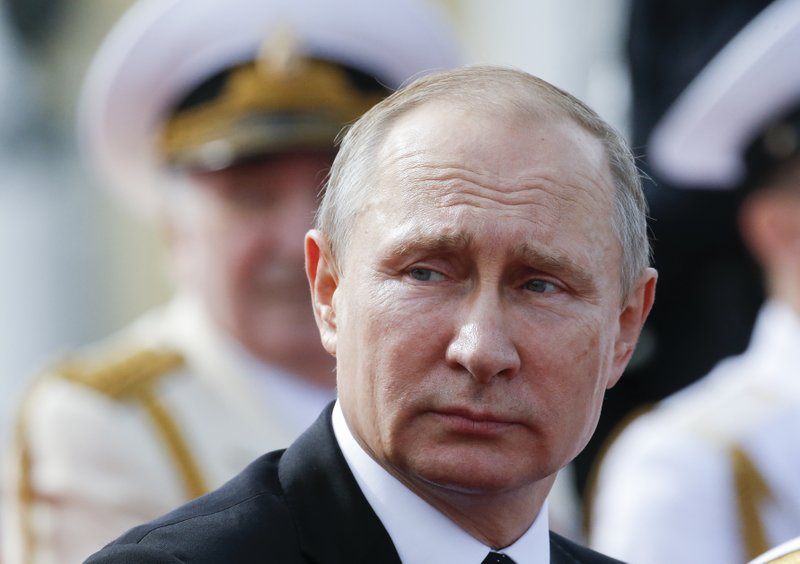 Warning sirens blared when the North Korean missile was launched and again when it passed over Japan's northern island of Hokkaido as residents were just starting their day.
Community loudspeakers instructed people to get inside any building and go to the basement. TV stations relayed the warnings and residents in several prefectures got the emergency message on their mobile phones. Trains and subways on Hokkaido briefly stopped for safety checks.
If practice makes perfect, people in northern Japan on Friday got another chance to improve on how they would protect themselves from a future warhead.
It's the second time Japan's emergency J-Alert system kicked into action in less than a month. Ultimately, there was no debris or damage from Friday's missile, which landed in the northern Pacific Ocean.
Prefectural emergency official Shuji Koshida said the response went relatively smoothly since Hokkaido had the earlier missile flyover on Aug. 29.
The warning message was changed after residents complained they had trouble finding sturdy "biru," a Japanese word meaning big concrete structures, to seek refuge as instructed in the last message. This time, the wording was changed to include houses. The government notice said sturdy houses were the preferred but any indoor area would suffice; it also advised people to stay away from windows.
According to the Fire and Disaster Management Agency, the two alert signals were successfully received by 617 municipalities in the 12 prefectures to which they were sent. While several towns reported their siren failed, the warnings reached their residents by the loudspeakers or mobile phones, the agency said.
Chief Cabinet Secretary Yoshihide Suga said the missile was in Japanese space for two minutes just after 7 a.m. before finishing its 3,700-kilometer (2,300-mile) flight to plunge into the Pacific Ocean off the southeastern coast of Hokkaido.
The missile launch followed the UN Security Council's unanimous approval of new sanctions Monday after North Korea's sixth nuclear test.