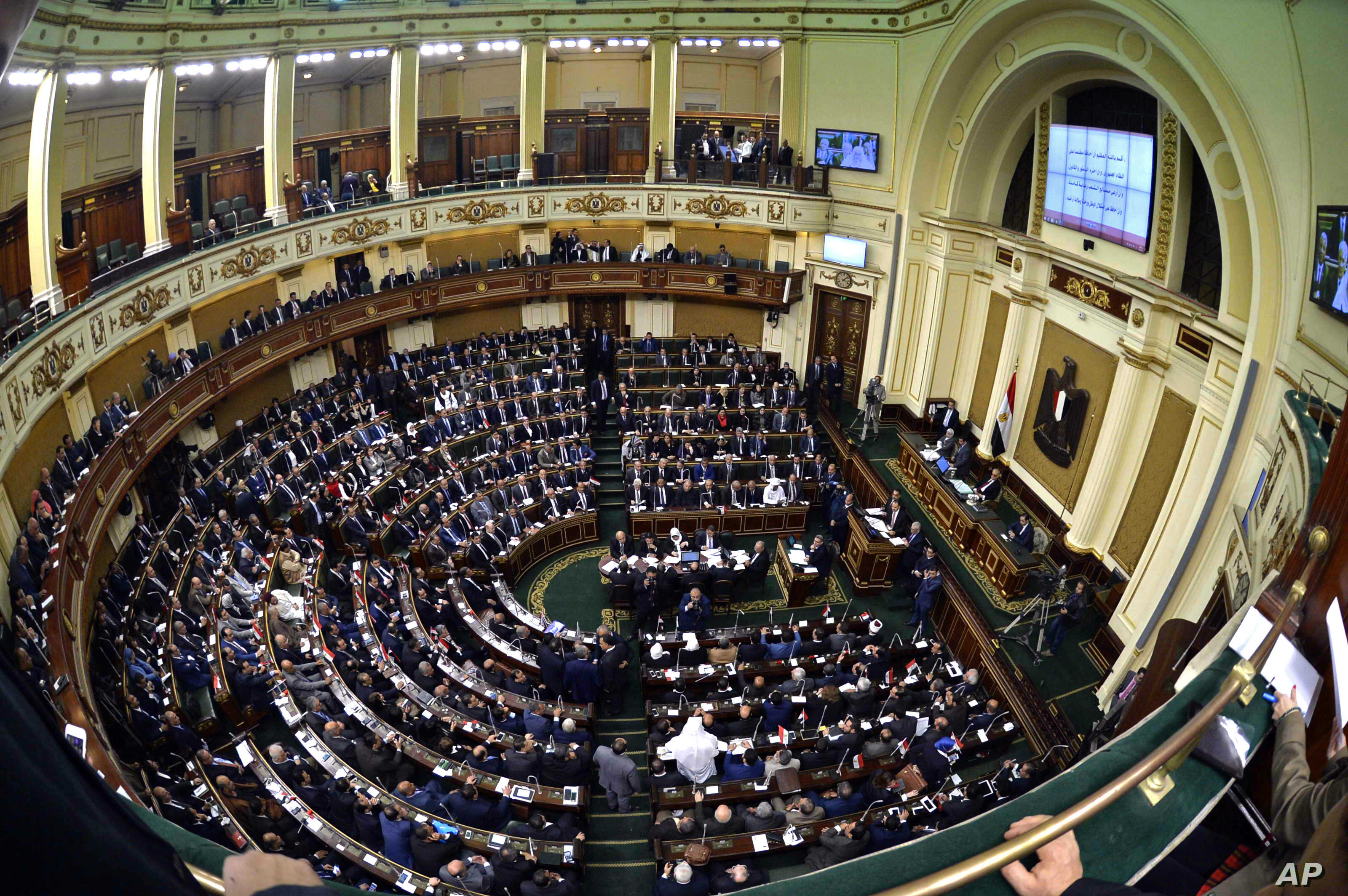 Egyptian President Abdel Fattah al-Sisi has approved a new law that amends some provisions of Law No. 10 of 1972 regarding administrative dismissal without disciplinary action.
Under the new law, any public employee in the state can be dismissed if they are found to undermine the state's safety or security.
Furthermore, the same applies if their names are included on the lists of terrorists in accordance with Law No. 8 of 2015 on lists of terrorist entities and terrorists.
The law is seen as one that specifically targets current and former Muslim Brotherhood members.
Article 3 of the decision stipulates that the Administrative Judicial Court shall have the exclusive jurisdiction to adjudicate requests submitted by employees of the entities referred to in Article 1 of this law, in an appeal against the final decisions issued for dismissal.
The court may order compensation instead of ruling to cancel the contested decision, for reasons related to the public interest.
The law's provisions apply to workers in ministries, government, public bodies, agencies that have special budgets, public sector employees, and entities addressed by the provisions of the Civil Service Law.
According to lawmakers, the amendments come in the name of Egyptian national security.
The law aims to combat corruption and enhance transparency in order to improve the public sector's functionality. It also falls under the state's commitment to confronting terrorism.
It also aims to enable adminsitrative reform and provide the best service of the highest quality to the Egyptian citizen.
__
IMAGE: Members of Egypt's Parliament attend the inaugural session in Cairo, Egypt, Sunday, January 10, 2016.