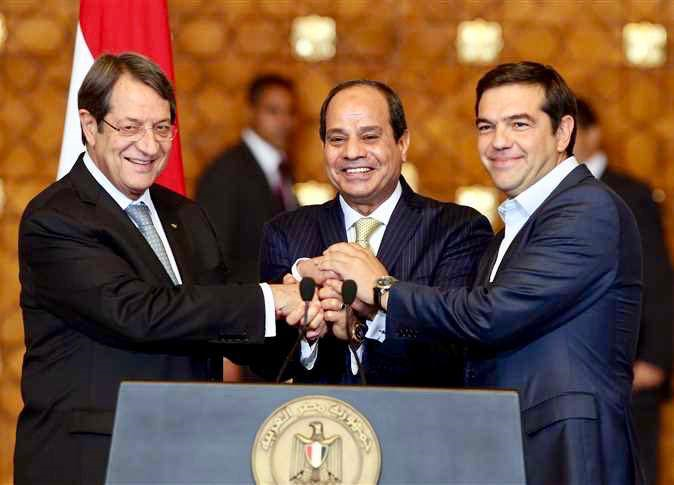 Egyptian President Abdel-Fattah al-Sisi has traveled to Greece to participate in the sixth tripartite summit between Egypt, Cyprus and Greece.
The president left to the summit in Crete island on Wednesday, October 10, according to a statement published by Presidency Spokesperson Bassam Rady on his official Facebook page.
The tripartite summit was first launched in Cairo, in November 2014.
Rady stated that the Crete summit aims to build on the achievements of the previous five summits, and "evaluate progress in various fields of cooperation and projects, as part of deepening distinguished relations between the three countries".
The summit also "aims to strengthen political consultation to address the challenges facing the Middle East and the Mediterranean region", Rady continued.
He added that the visit will include a meeting between Sisi and Greek Prime Minister Alexis Tsipras, to "discuss means of enhancing bilateral relations at all levels, and consult over issues of mutual concern".
Finally, Rady added that Sisi will hold a meeting with Cypriot President Nicos Anastasiades, to "discuss relations between the two countries, which have witnessed great growth over the past few years, as well as ways to enhance economic and trade relations."